Raymond Mays, famous British motor racing driver of the pre-war era, was a recent visitor to the Coventry factory.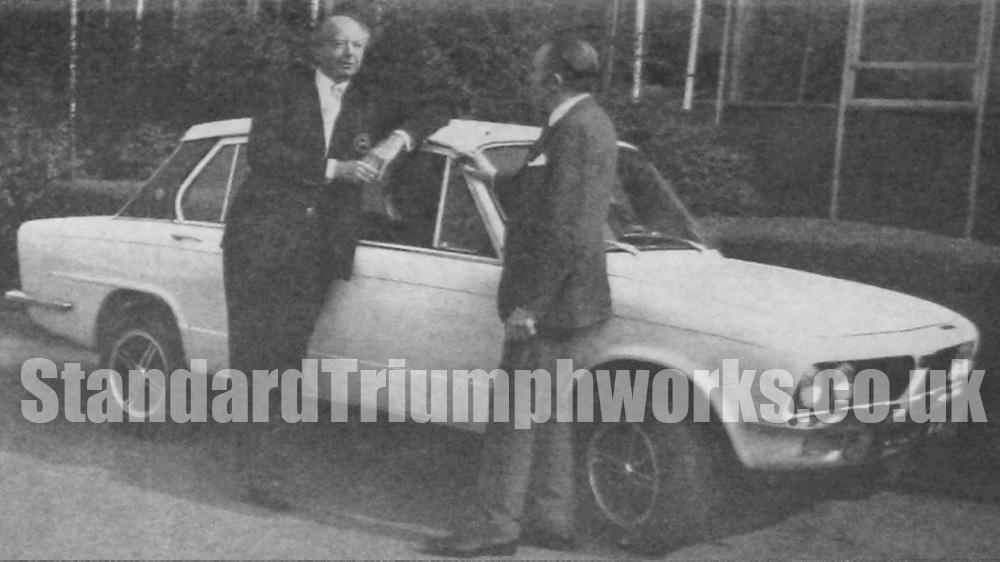 His name lives in motoring history in connection with the E.R.A. and B.R.M. racing cars, but Raymond has always had a great affection for Triumph sports and roadsters. After the 1939-1945 War he owned one of the first post-war Triumphs – the 1800 Roadster. His personal car even now, is a Triurnph – one of our sporting Dolomites.
Raymond brought this car to our works to discuss its performance and to show the new wheels he had fitted. He is still in the motor business and his company, Raymond Mays and Partners, at Bourne. Lincolnshire, caters for sports car enthusiasts who desire specialised parts – such as the wheels fitted to his Dolomite. Raymond was No. 1 driver for E.R.A. in the old days and started the B.R.M. project.
In an interview, he mentioned the help he had received from Standard Triumph Company management going back to the days of Sir John Black. In the past, Raymond Mays was a record breaker in events in the U.K. and abroad. He was the "King of Brooklands", but took part in all types of events from road racing to hill climbs.
He holds the mountain circuit record and the Campbell road circuit record at the Brooklands track — and they will never be bettered now Brooklands is built on. Another of his fantastic records was achieving fastest runs Shelsley 21 times!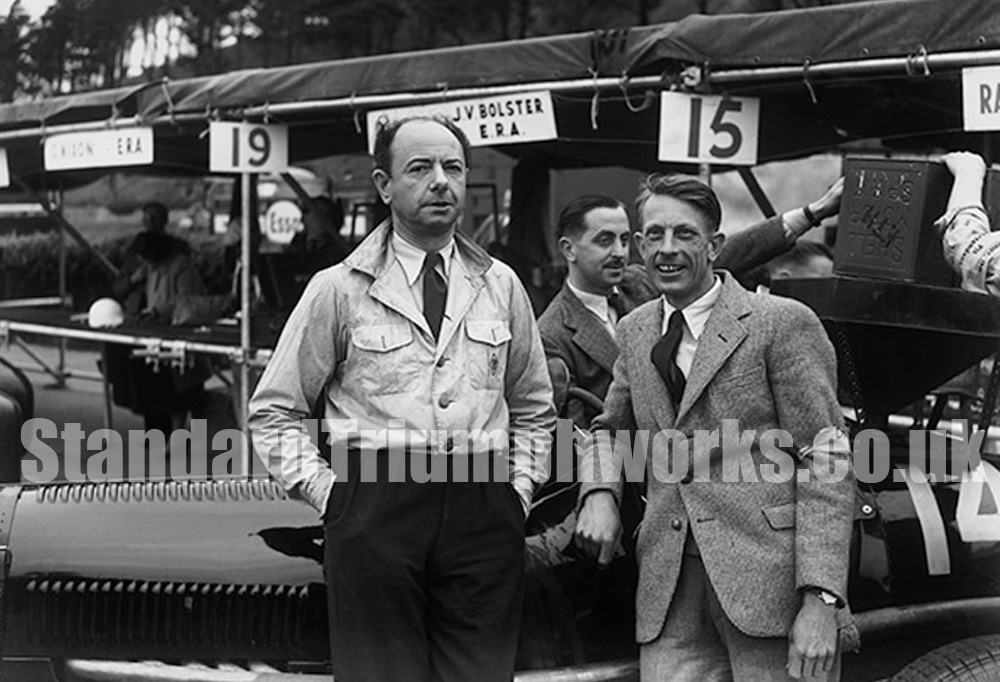 A personality who helps in the Raymond Mays organisation at Bourne is Ken Richardson. Ken is well remembered as the Competitions Manager for Triumph in the 1950s and 1960s when the TRs were winning glory. Ken was Raymond's mechanic in his racing days which finished in 1950.
ARCHIVE: November, 1972