Lots of clues for this great series of photographs taken during a BBC filming at, we believe, Western Avenue – Standard Triumph London Service Depot.
We have been in touch with the BBC archive to see if any light can be shed on this mystery, we'll update this post as soon as we have any news…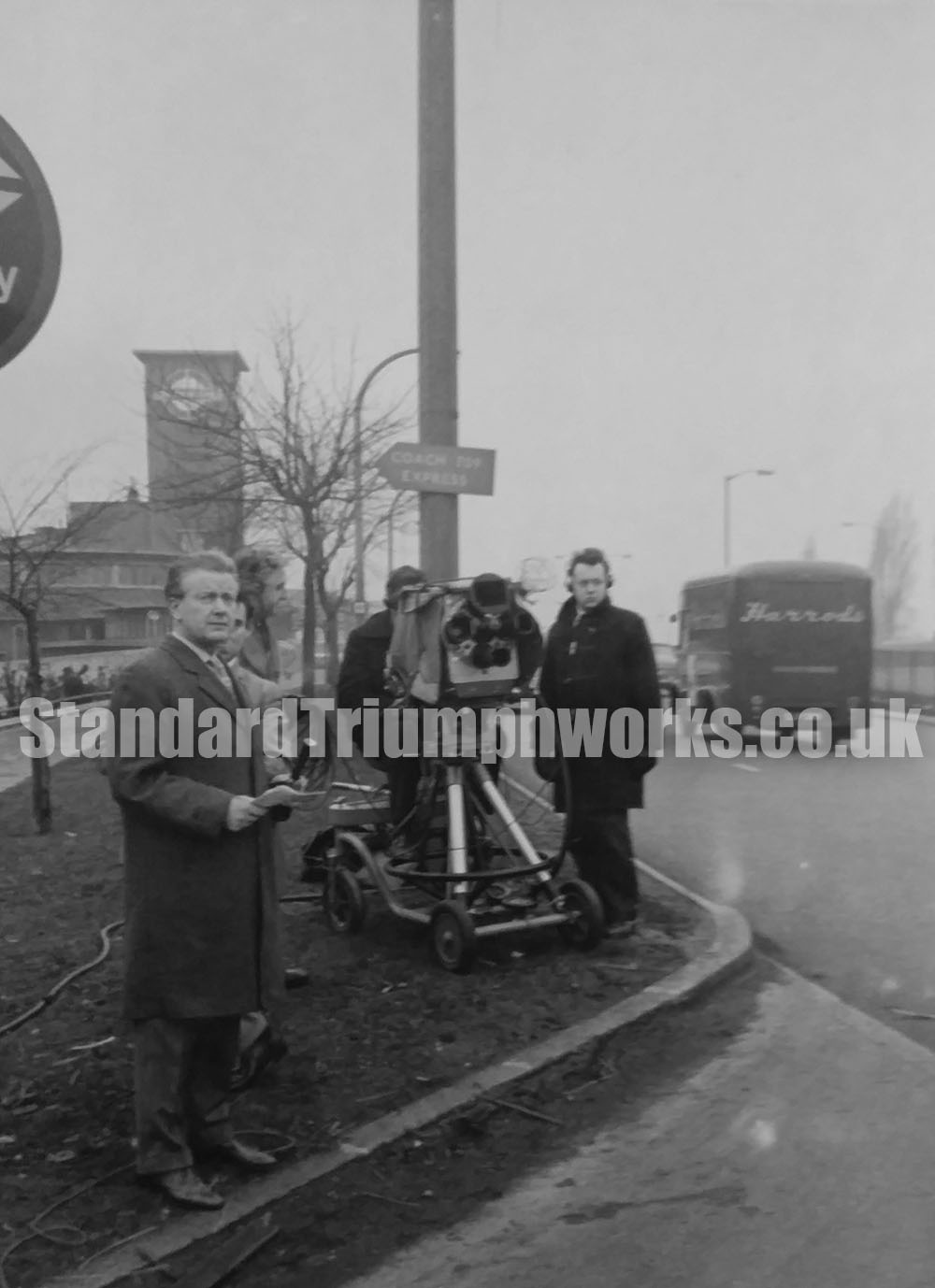 The only exterior photo offers the clue of the Harrods van. Surely Western Avenue, Acton?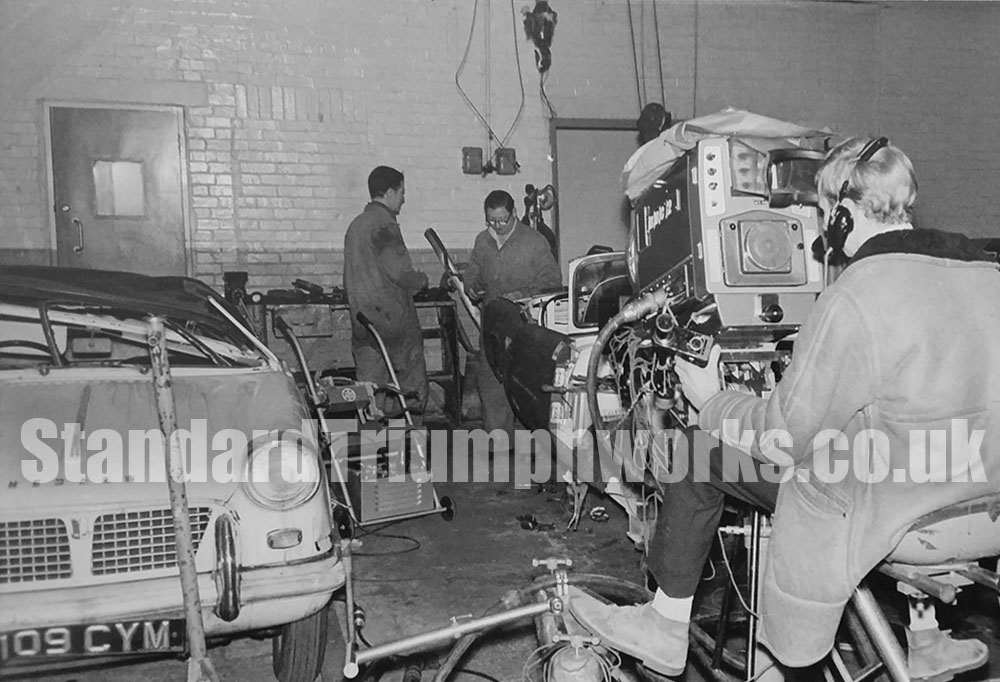 The following candid photographs look to have been taken during the filming itself. If you own a Triumph Herald registered 109 CYM, it is probably best you don't know about your cars early history!
More to come…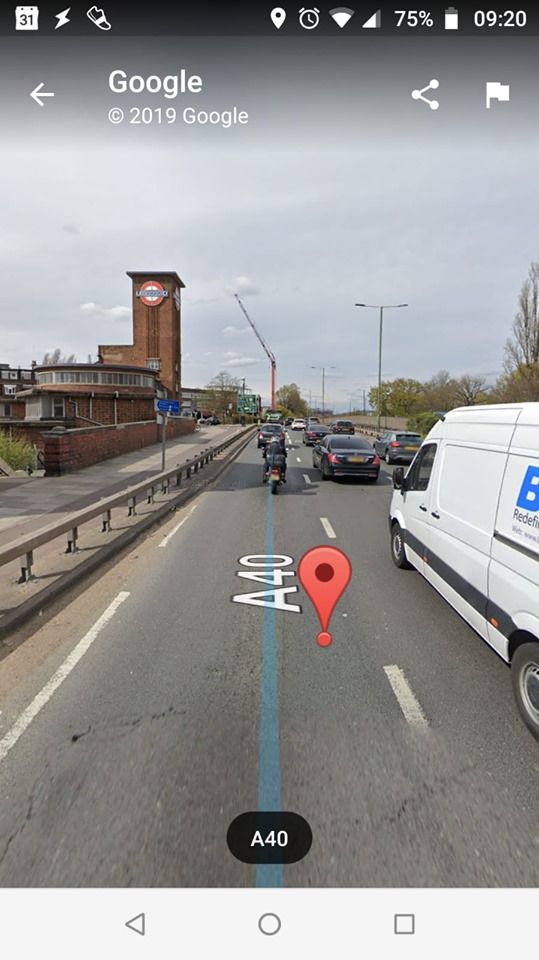 UPDATE: The external photo is definitely at Park Royal on the Western Avenue, looking west. Jez Phillips