I recently asked my Dad about his time at Standard Triumph and he produced an amazing scrapbook full of photos and memories including many newspaper clippings.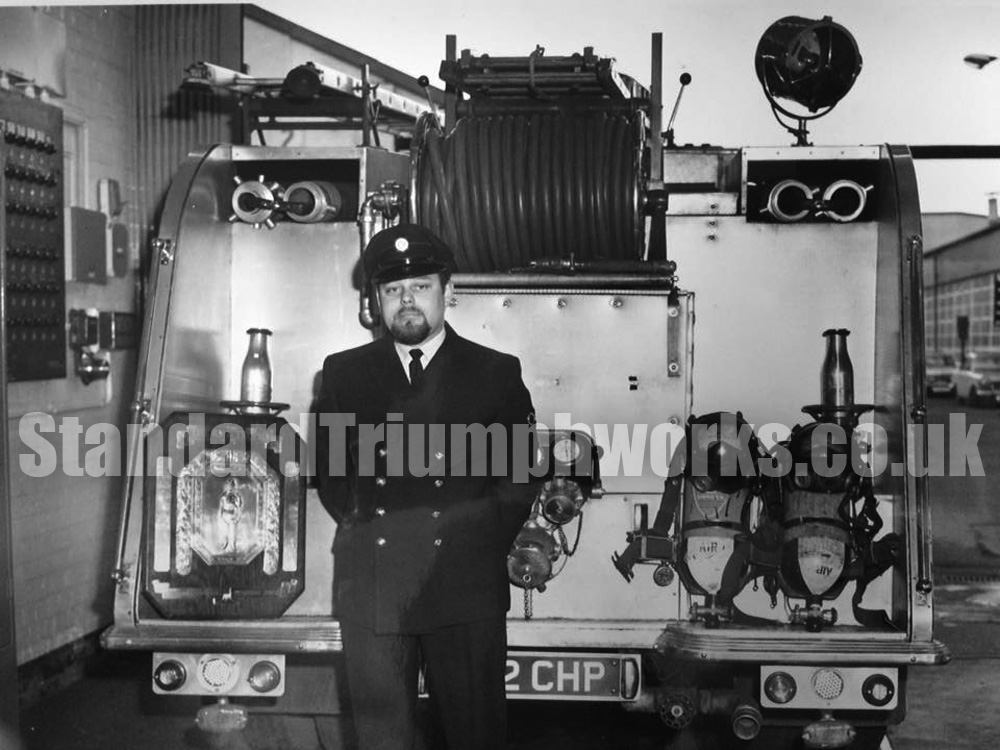 My Dad Stephen Young (Steve) originally from Malton in Yorkshire joined the Leyland Fire Brigade on 4 April 1966, promoted to Standard Triumph Station Officer 27 January 1975 and later Deputy Fire Chief. He served in the Land Rover Fire Brigade at Solihull from 1980 to 1990, moving back to Canley as Senior Fire Prevention Officer and worked his final years as Safety Manager for Canley/Gaydon before retiring in 1998.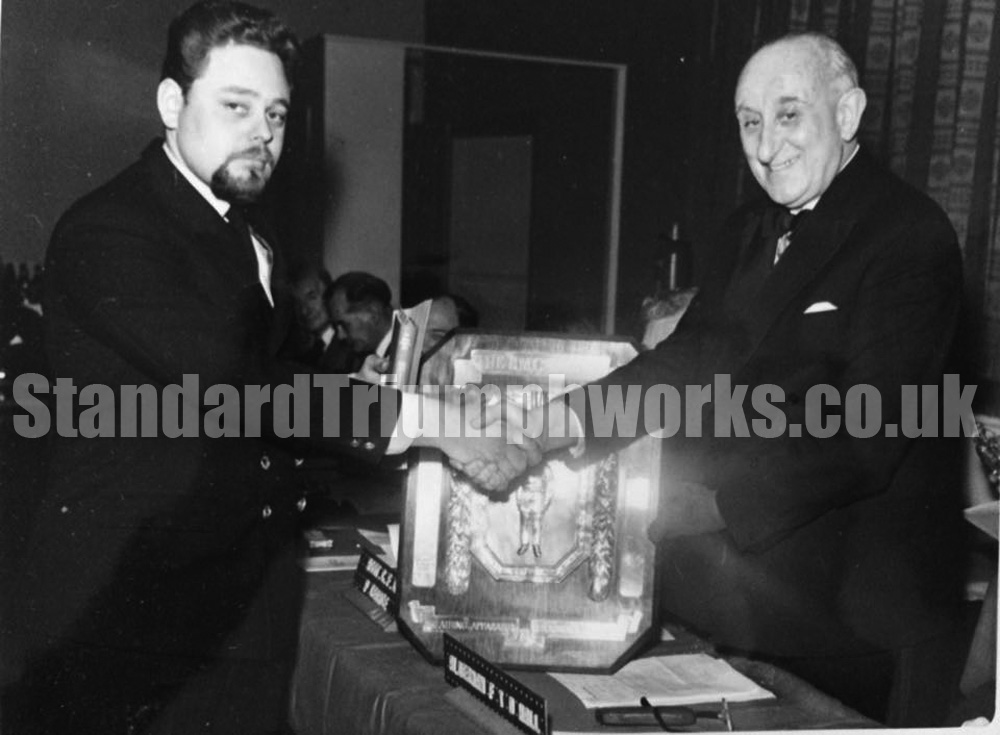 Other names I remember growing up were Keith Daffern, Mick Bruschett and Terry Charley (some also members of the BSAC).
Not only did they maintain the safety of the plant they also attended other emergencies within the city including a huge fire at the Chrysler plant and other various rescues whilst members of the British Sub Aqua Club.
Alison Young