Receiving customers from overseas brought the title of Export Hostess to Sue Wareham.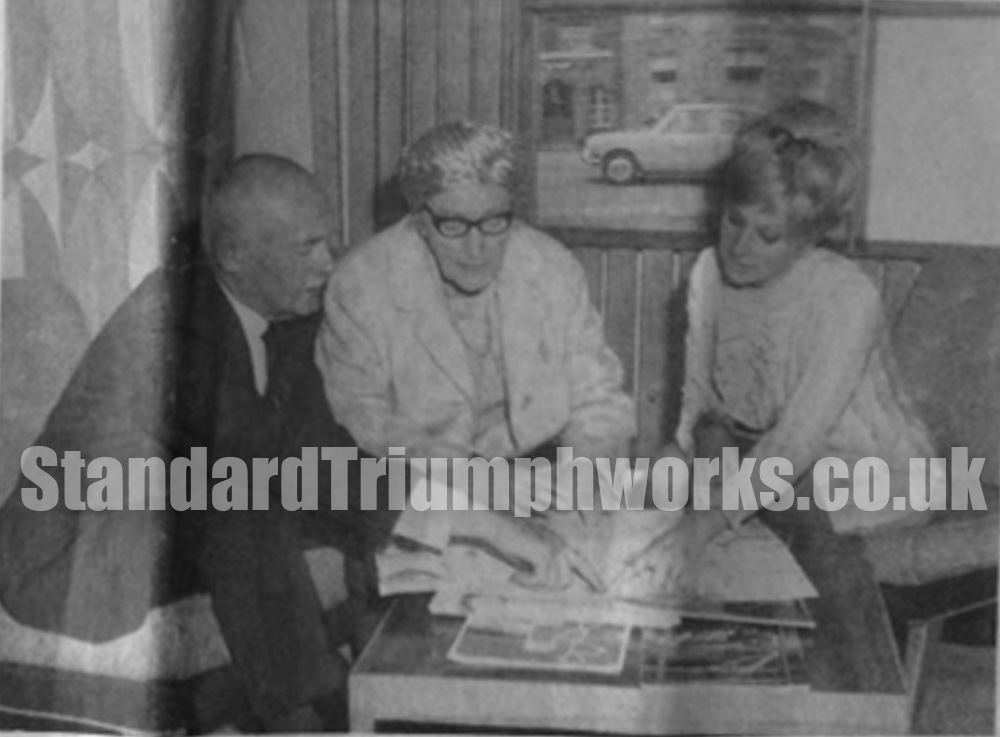 Sue based at Allesley, has the job of meeting customers at airports or railways and conveying them by car to Allesley Depot for their new export Triumph.
Sue serves refreshments, sometimes arranges lunch and provides information on hotels, routes etc. Sue is seen here (Right) with Mr and Mrs Hawkins of New Zealand. They were collecting a Triumph 2000 to tour Scotland after which they would ship the car home.
Archive August, 1968