Terry Elliott – Apprentice Metallurgist – Standard Motors – 1958-1963
I was fortunate enough to be an Apprentice Metallurgist with Standard Triumph, when I left Coventry Technical School/Woodlands in 1958.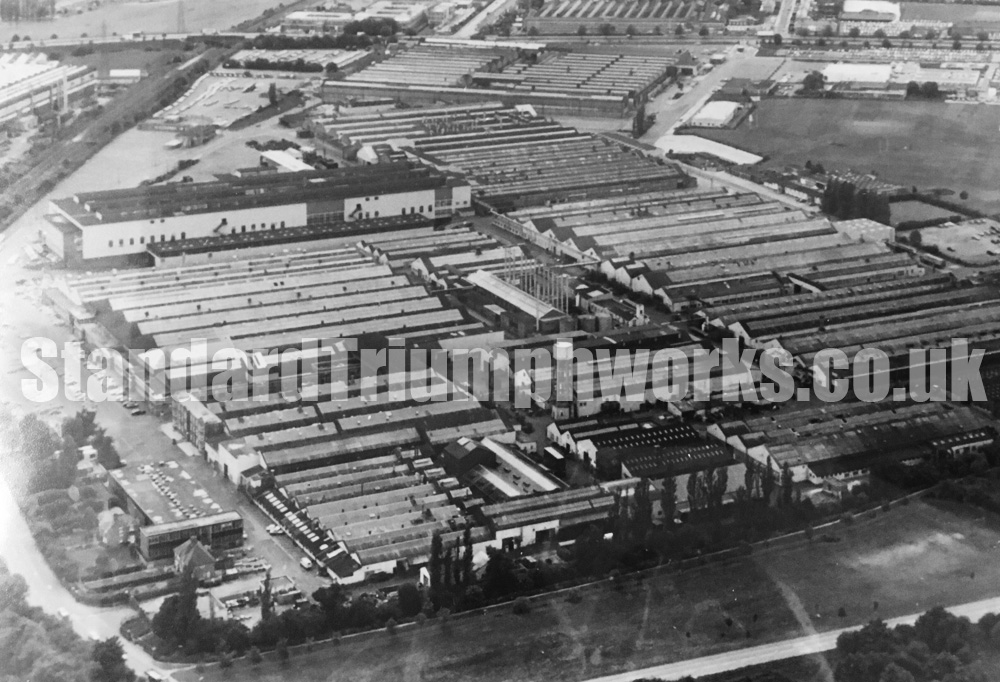 I started work in the Apprentice Training School, run on a tight leash by Bill Grey, the Apprentice Supervisor, at Massey Ferguson, where Standard built the tractors under licence. In the mornings we studied Maths, English and Engineering Drawing. Also there as Apprentice Metallurgists were Peter Hewitt, Robert Paul and Alan Turrel. In the afternoons we went into the training workshop, where we learnt to operate machines and produce simple parts for the tractor.
After three months I was moved into the Production laboratory at Massey Ferguson, where I learnt to test steel for hardness, microstructure, tensile strength and chemical composition (Carbon, Manganese, Nickel, Chromium, Molybdenum, Sulphur and Phosphorus). Amazingly, as a sixteen year old, my test results were used to determine whether the sample from the batch of bar stock met specification, before it was released onto the production lines for machining. Perhaps, I have much to answer for!
When Standard lost the Massey Ferguson contract I moved to Standard Triumph, where I worked in the Plating laboratory at Canley, the Research and Development laboratory at Fletch. South (this laboratory was managed by Gustav Liessman, an ex-German POW parachutist, who stayed on after the war – he was very influential on my training), the heat treatment laboratories at Fletch South and Radford and the Non Metallic laboratory at Fletch North.
I was also sent to work in a foundry in Dudley and an Aluminium factory in Banbury to gain additional experience.
During my apprenticeship I studied Metallurgy at Coventry Technical College and then did a 4 year Sandwich course at Lanchester College of Technology.
Not only did we receive superb training during our apprenticeships, we were also taught to drive and had to go once a week, at 7.30am, for PE, taken by Gordon Parham. The highlight was the breakfast afterwards in the work's canteen.
This training enabled me to achieve a senior management roll in an international company, which provided a heat treatment service to companies  producing component parts for aeroplanes, cars and machine tools.