We have a match! 
We posted the original photograph from our archives for the site launch at the end of January of this year, it shows a group in the TR section of the Assembly Shop at Canley.
The photo was from the Standard News, the in-house company newspaper dated May 1959. The subject is Fred West and Fred was 69 and for six years worked as a sweeper in the section. He retired Easter 1959. Handing over the retirement gift of a wallet and £11 is Shop Steward Jack Griffin.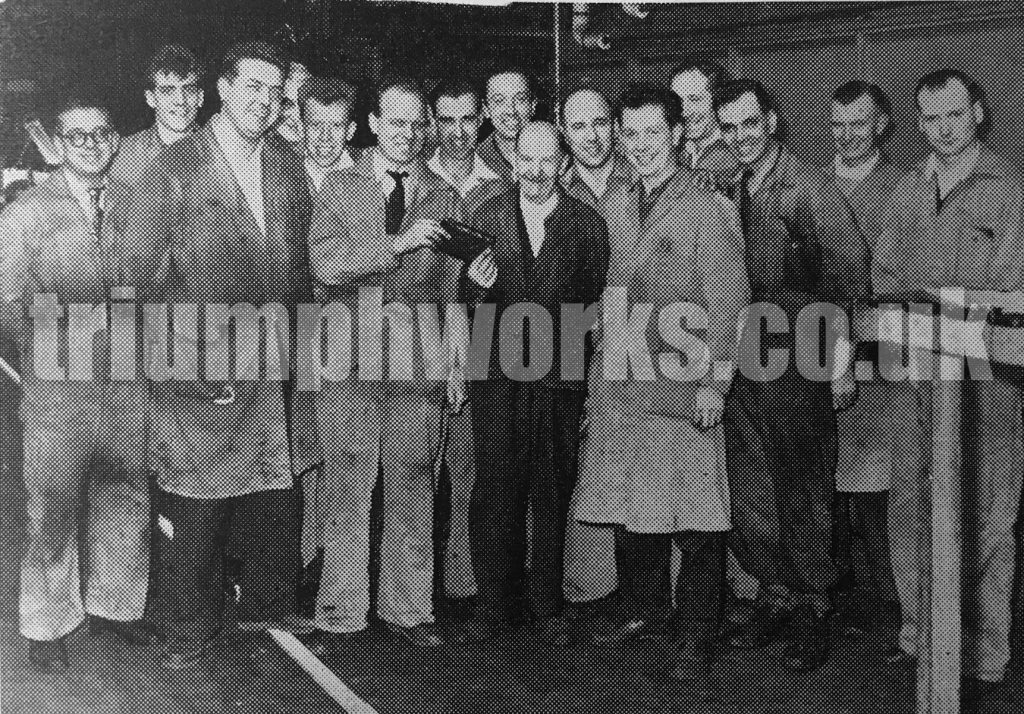 We then had this email:
"Hi, I'm sending this email on behalf of my father who worked at the
Standard Triumph between 1957-1961 where he was made redundant. He
then started back again in 1962-1980. He worked on the Standard 10, Vanguard, Triumph TR, Herald and the Triumph 2000. His name is Ron Thompson. He's had a look at some of the photos that have been submitted and it's bought back some lovely memories, he's found himself on one of them!"
So after clarifying which photo (ie this one of Fred's retirement) we can name a new face: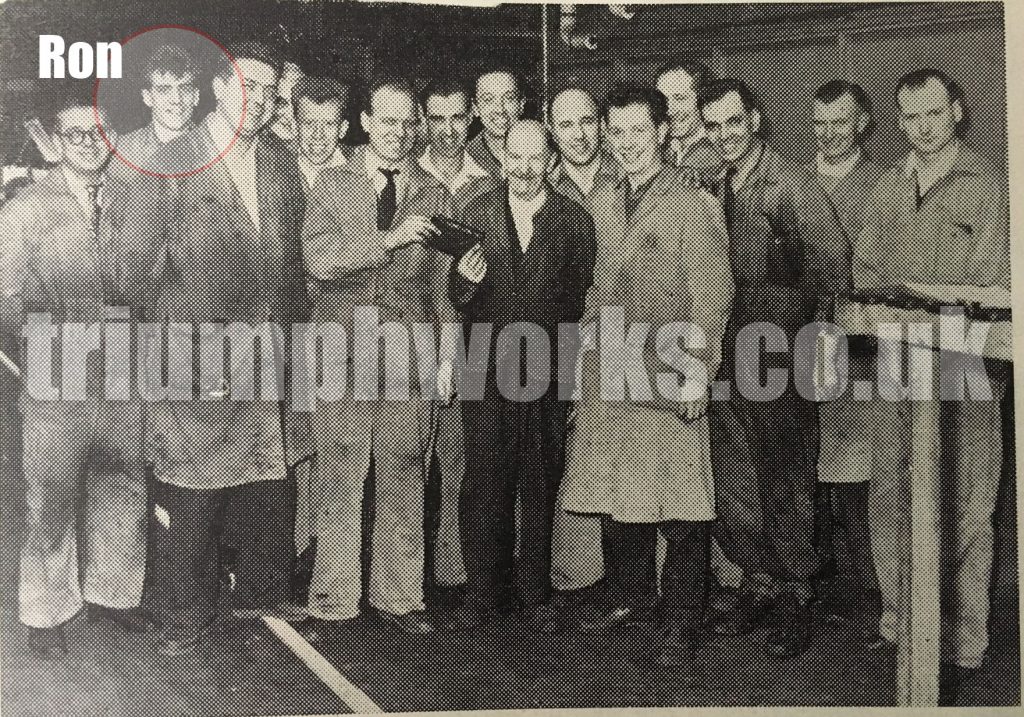 Ron is 80 this year and remembers his time at Standard Triumph very fondly.