A very sad photo showing the last car – a Triumph Spitfire coming off the line.
This photo is dated 8th August, 1980 and it is the same photo which we have split and enlarged to really see some of the faces in the hope to put some names to them.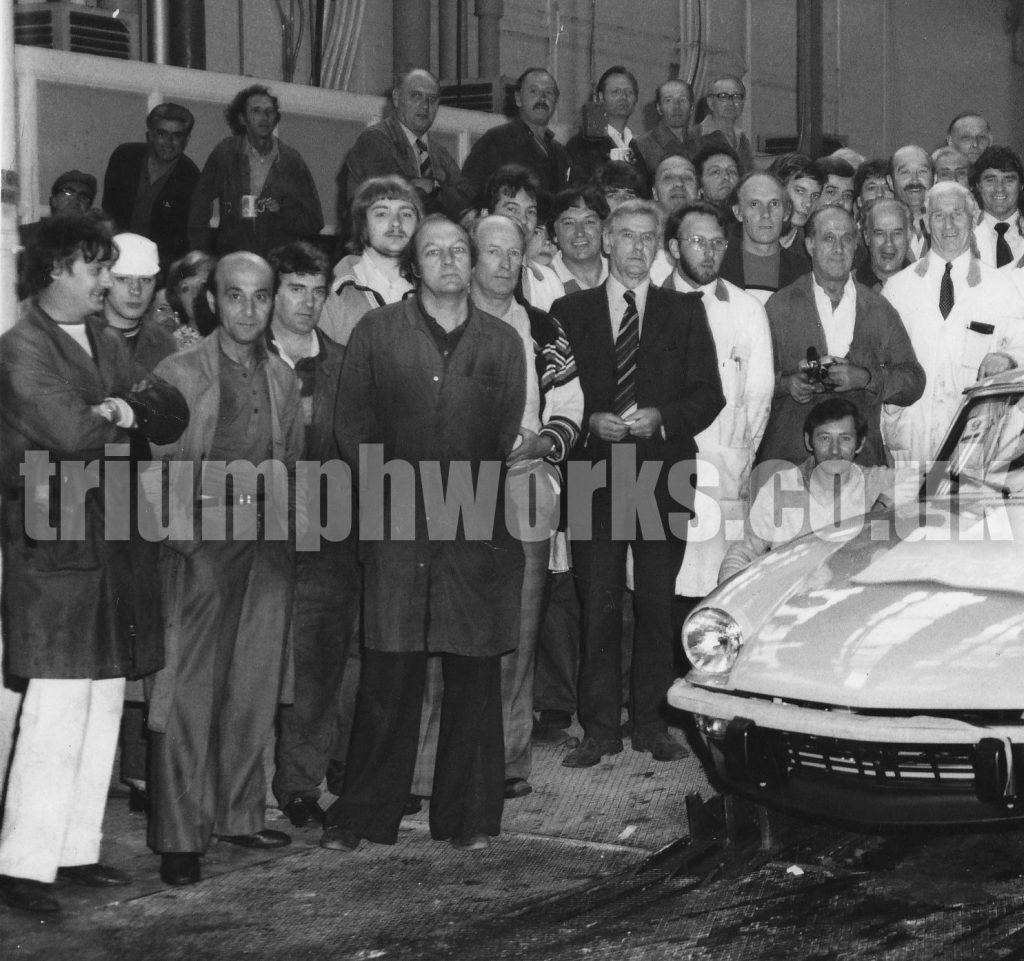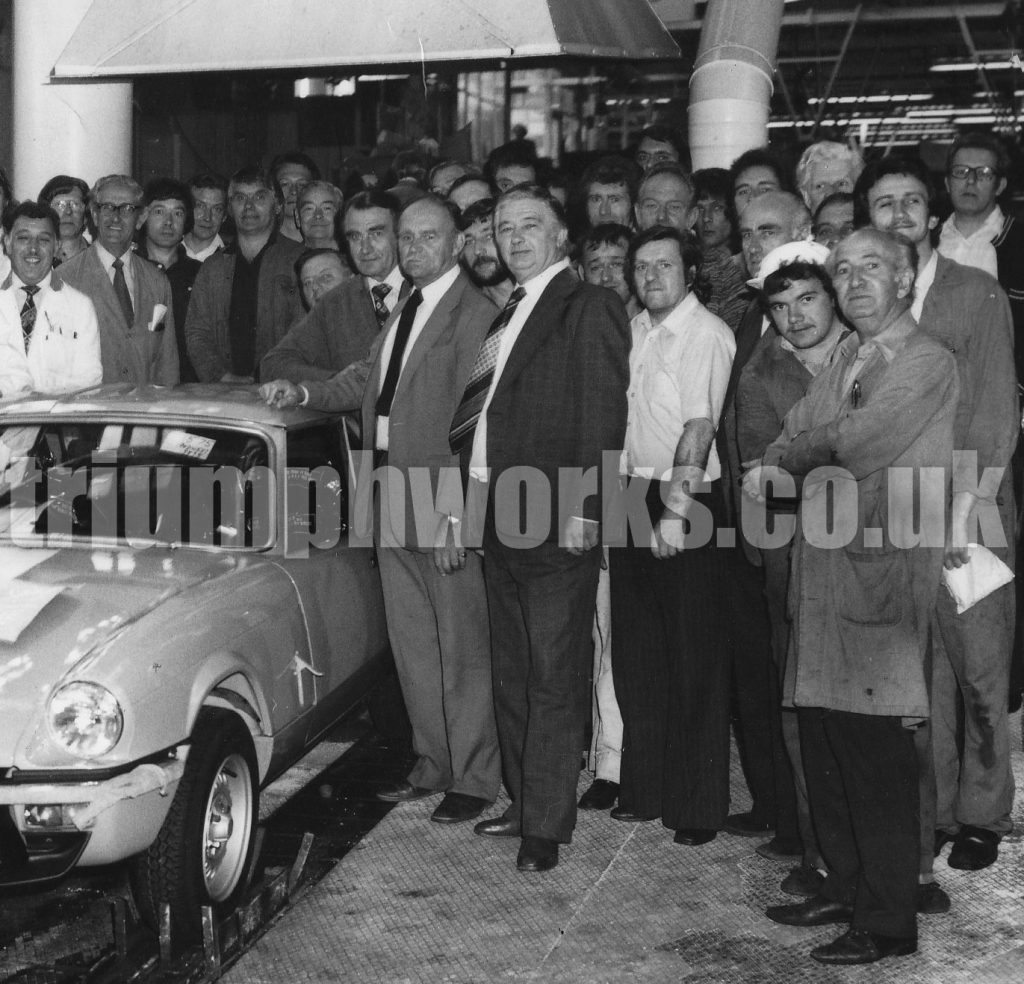 With that date in mind here's one a few days later – August 25, 1980. It's marked "when the last Spitfire left the No.1 track at Canley." So we have two last cars. Was this one ever finished? It certainly looks as if the workers have gone.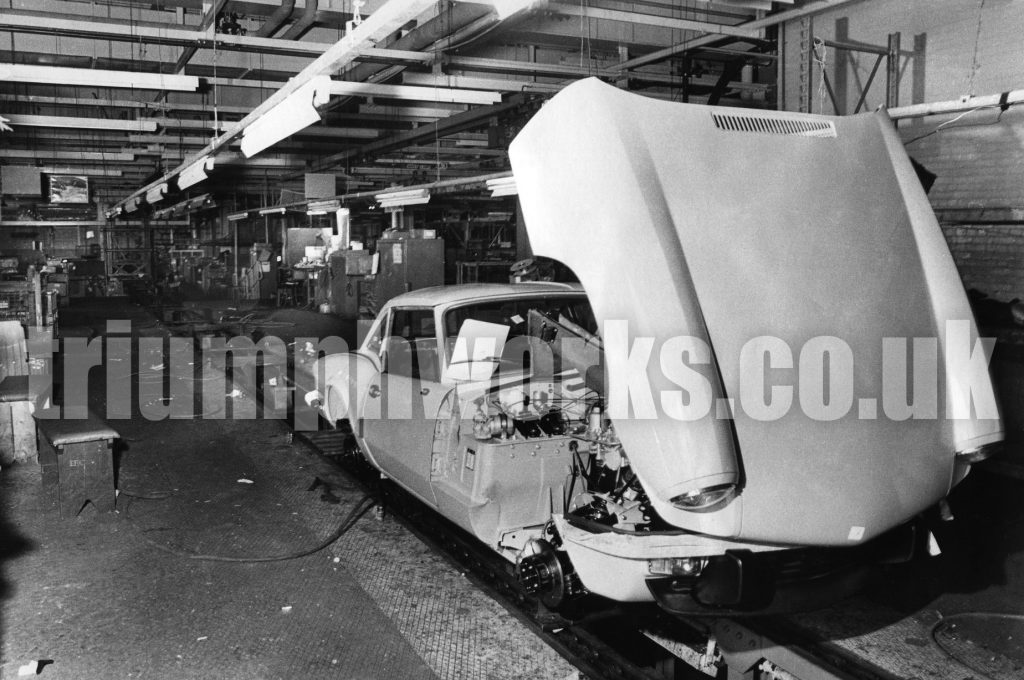 "I worked on the last Spitfire as it came through the Herald Trim (15 shop)…fitted the facia and controls.  A brilliant place to work with some fantastic people…happy memories." John D'Arcy
"I left Canley on that day and was interviewed by Radio Mercia at the gate on leaving. Really sad day for me as I left many friends behind and lots of happy memories. I worked on Spitfire seats on the Rocket Range and was there for nine years from school. Great place to work." Mark McCombie
The last Spitfire still exists – it can be seen on display at the Motor Heritage Centre, in Gaydon (now called the British Motor Museum). It is an Inca Yellow car with factory hardtop.
The VIN number of this particular vehicle is: TFADW5AT009898, Paint Code is: 94 (Inca Yellow), Trim Code is: C11 (Black). The body number is:127962 FH
Which car is it in the above photographs?!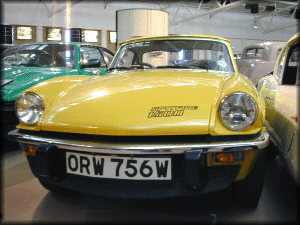 UPDATE: I was there. Ted Stanley recounts the photograph of the last Triumph Spitfire and a secret addition…