Workers at Massey Ferguson celebrate the 517,651st and last TE 20 tractor to roll off the assembly line at Banner Lane, Coventry. Circa June 1956.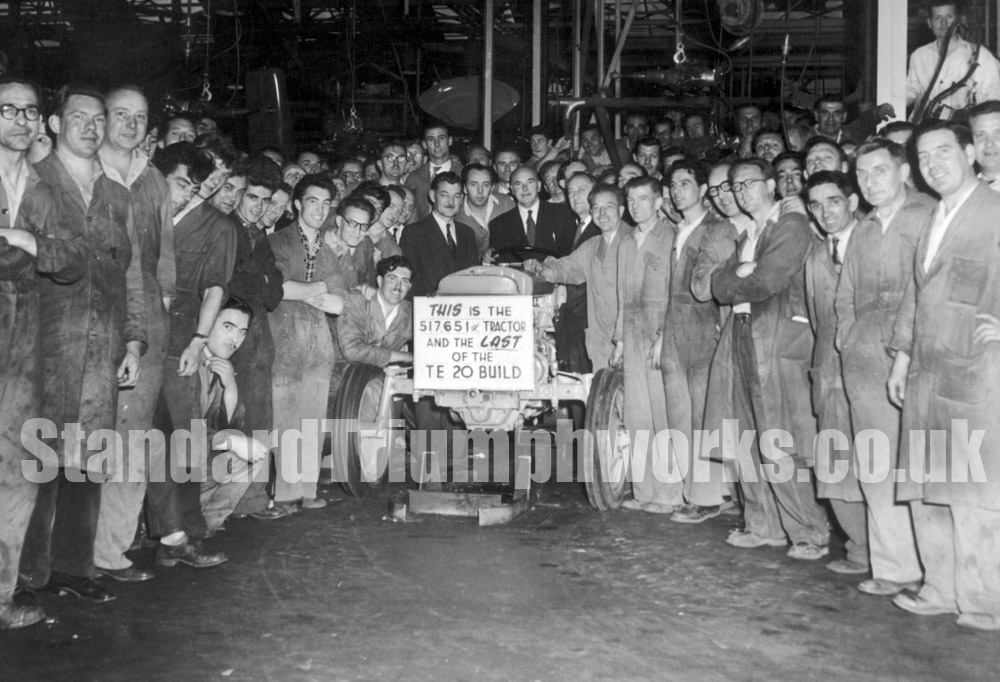 Mervyn (Bill) Sanders can be seen centre with the dark suit moustache – do you recognise anyone else?
We've enlarged the photo below for a closer look.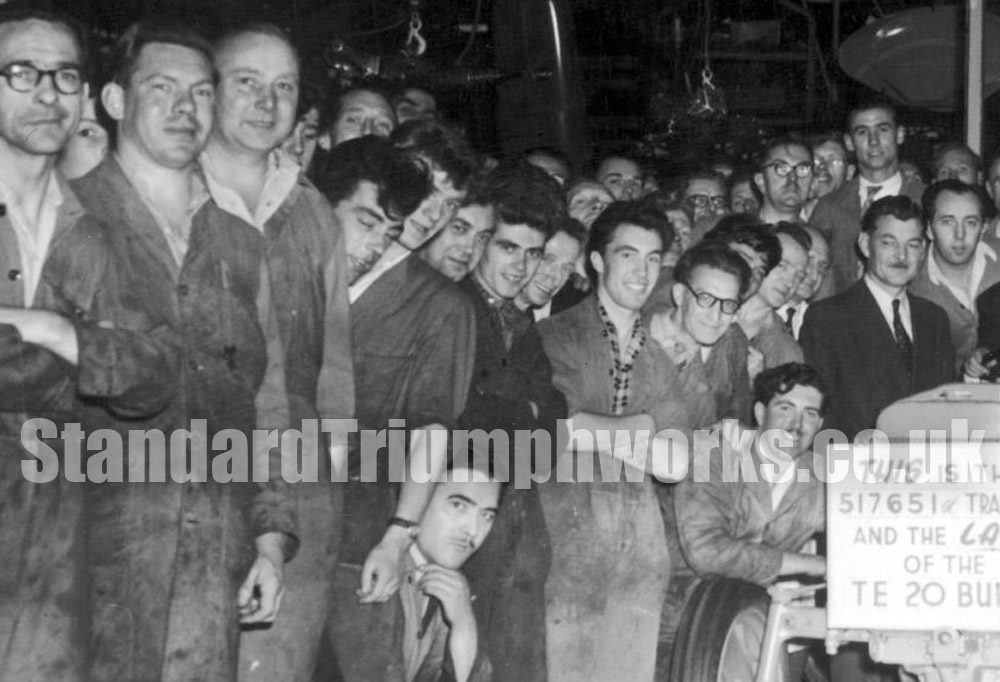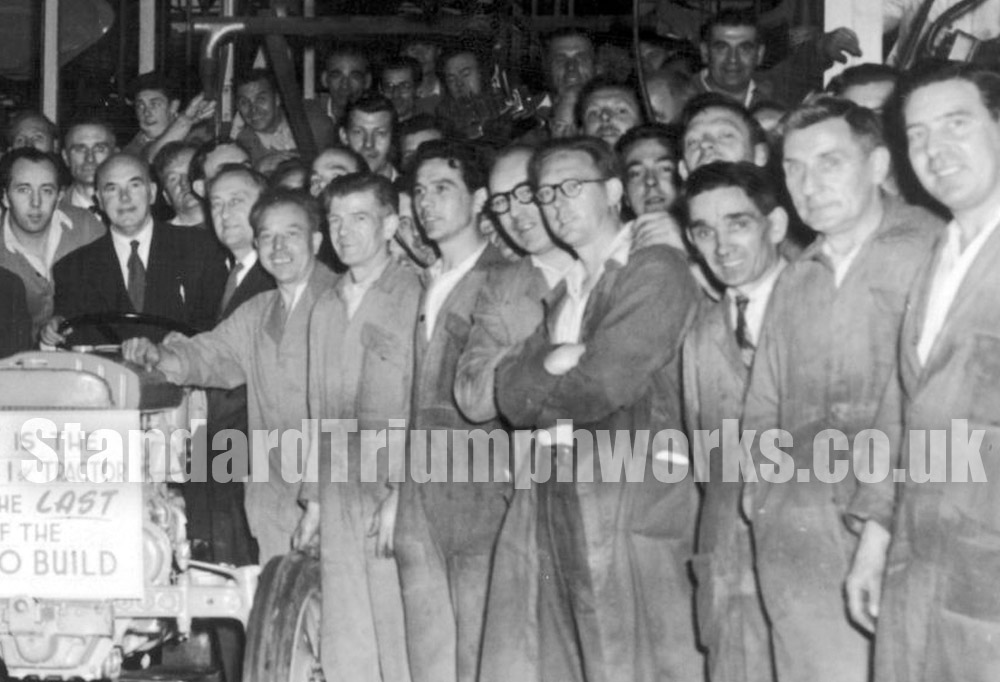 Additional Photos can be found here