Alfred Oswin recently retired from The Standard Motor Co. Ltd., after over forty years service.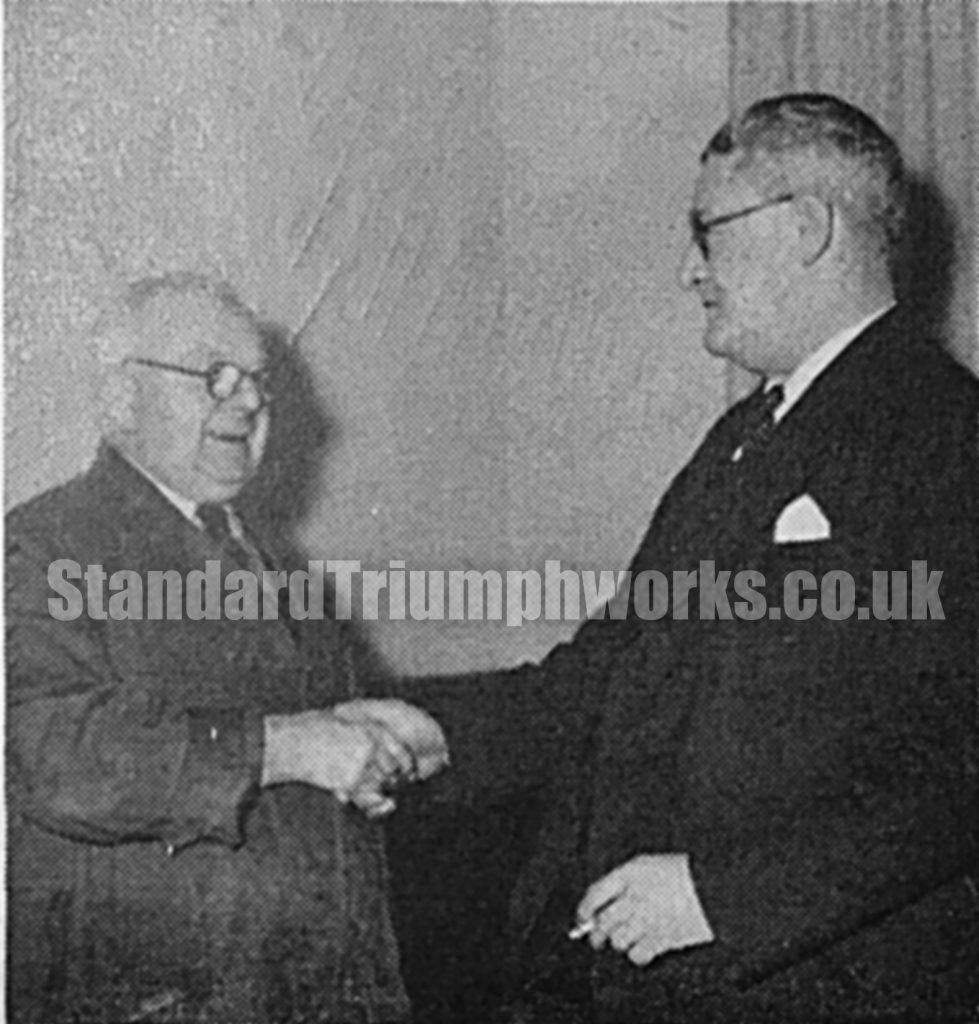 Our photograph shows Mr H. S. Weale, (Right) Production Director of the Standard Motor Co. Ltd., expressing the Company's appreciation of Mr Oswin's loyal service.
When Mr. Oswin first joined the company in 1911 he was employed at the Bishopsgate Green Works.  Production was then at the rate of 4 cars per week, entailing "a lot of hard work" to quote Mr. Oswin.
He joined the Inspection Dept. in 1919 and has been on Production Inspection and in the Standards Room ever since,
One of the longest service employees, Mr Oswin said he was "happy and proud of his association with the Standard." A highlight of his career occurred in 1911 when he worked as a fitter on the Standard cars provided for use by the Royal party during the Delhi Durban.
Mr Oswin said that he was looking forward to a long and happy retirement on the pension provided by the Company.
He was particularly appreciative of the pension scheme and the security it afforded.
We wish Mr Oswin happiness and health in his well earned retirement.
Standard Triumph Review 1955