With these two photos we need your help…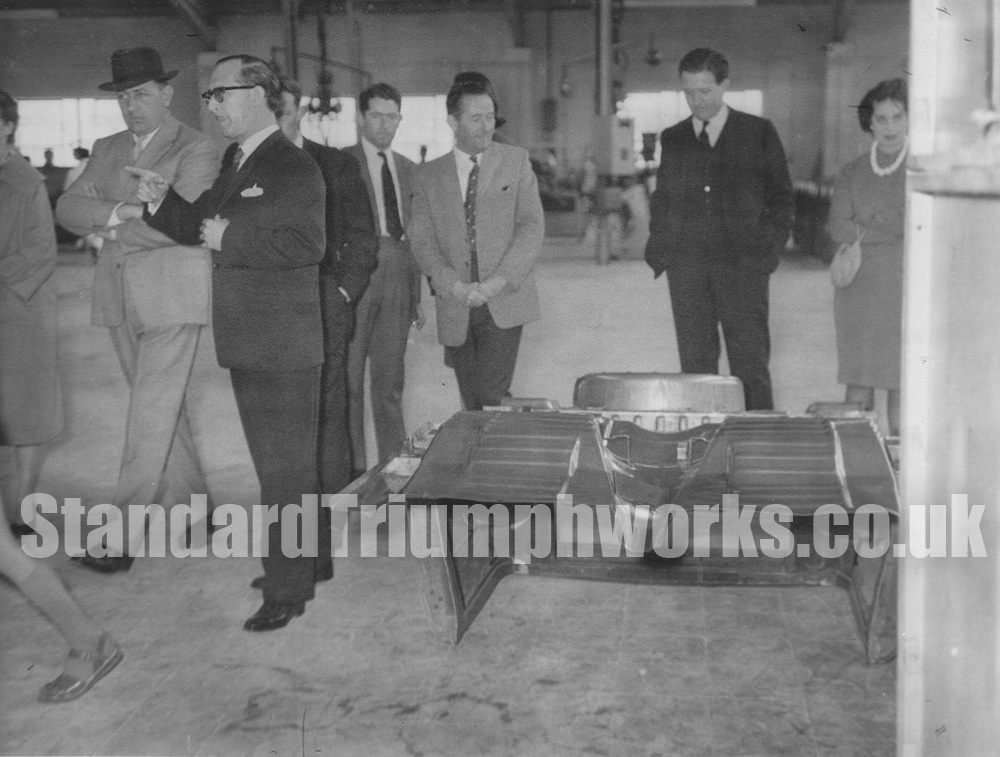 Taken on the same visit, as they depict the same people, they show Triumph Herald body panels the first, being a rear body tub and the second, a bonnet.
We are unsure where these particular photos were taken and it may be one of the factories who supplied body panels to the Standard Triumph factory for assembly.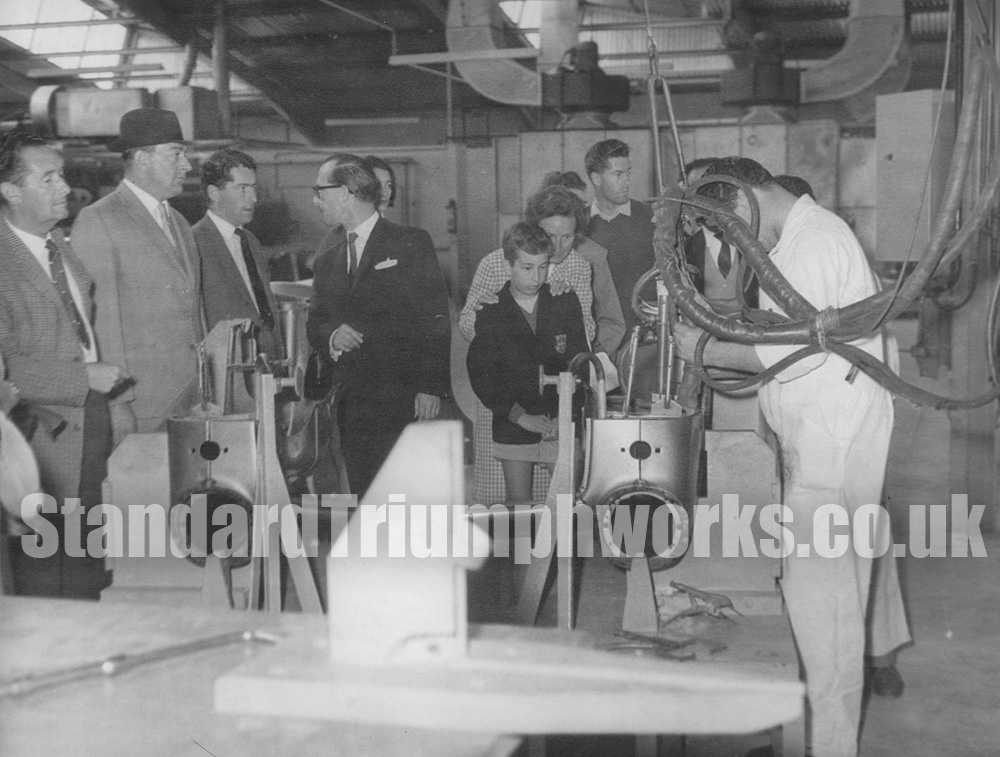 Auto Body Dies Ltd, produced the complete body tooling, including planning, die design, die manufacture, assembly fixture design and manufacture of the front and rear end of the new Triumph Herald. The complete project, ready for car production, was completed in just over a year from inspection of the prototype on 7th January, 1958 to the completion of all tooling for the Triumph Herald coupé on 15th January, 1959 and the Triumph Herald Saloon on 19th February, 1959.
Auto Body Dies Ltd were based in Luton and part of the Hall Engineering (Holdings) Ltd Group which had premises in Speke (Liverpool) and Shrewsbury.
Hall Engineering was later bought by the Standard Triumph Co. c1960 following the sale of the Ferguson sale of Standard Triumph, Banner Lane production facility.
Are there any clues that can determine a suggested location? Let us know your thoughts.