BILL LEA (70) a machine operator, retired from Radford factory after over 18 years' service with Standard Triumph.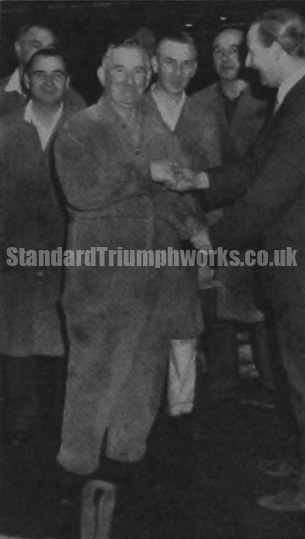 1914-18 WAR VETERAN
Bill served with the Somerset Light Infantry in the 1914-18 war and was on active service in France. He had his 20th birthday in a prisoner of war camp after being captured at St. Quentin. On behalf of his workmates in Gang 31, and other friends, Bill was presented with a sum of money by foreman C. S. Willday.
VISITS TO USA
Bill has three sons at Standard-Triumph, all ex-servicemen, and also has two daughters living in America. He has made two visits to USA to see them. He will continue to live at 6 Fynford Road, Radford, where he has his garden and his chrysanthemum growing to occupy his leisure.
ARCHIVE: December, 1968