A new photograph taken at Bob Wilson's retirement presentation.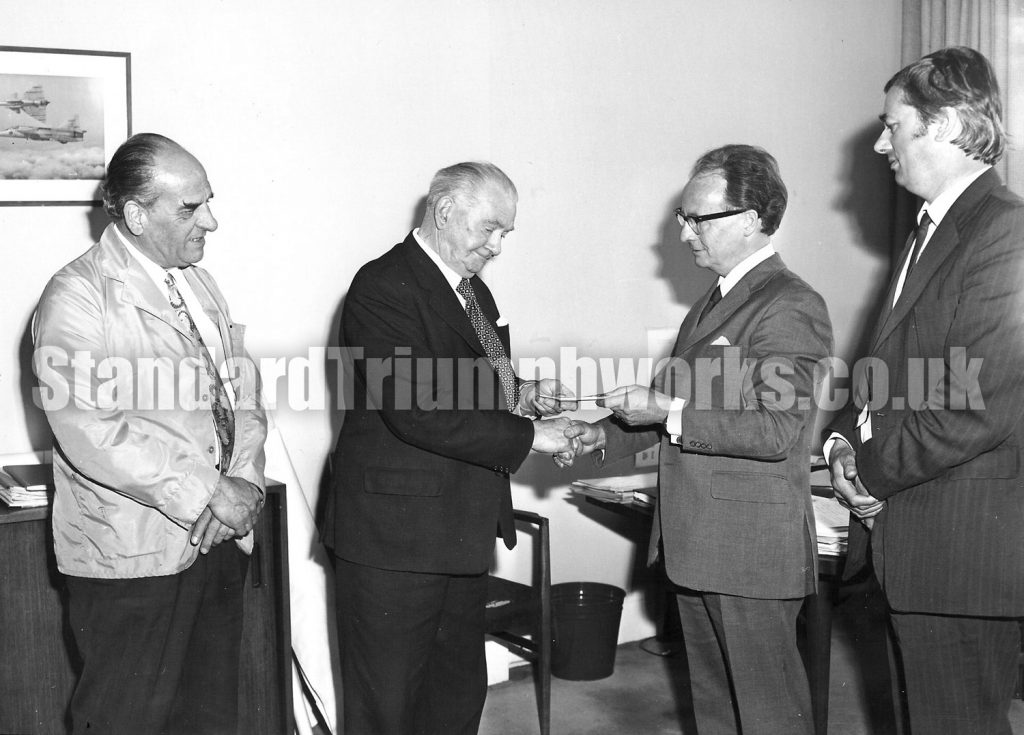 Bob was the leading detail fitter in Fletch North Experimental Department and lived on the Birmingham Road, Allesley, Coventry.
Left to right in the picture is: Graham Stanley (Prototype build foreman), Bob Wilson, John Lloyd (Chief Engineer making the presentation) and Tony Lee (Chief Development Engineer).