We love to see paperwork relating to the factory and we are constantly amazed that it has survived over the years.

This letter, dated 8th September 1960 came from the Home Sales Division and B J Roberts, the Distribution Manager.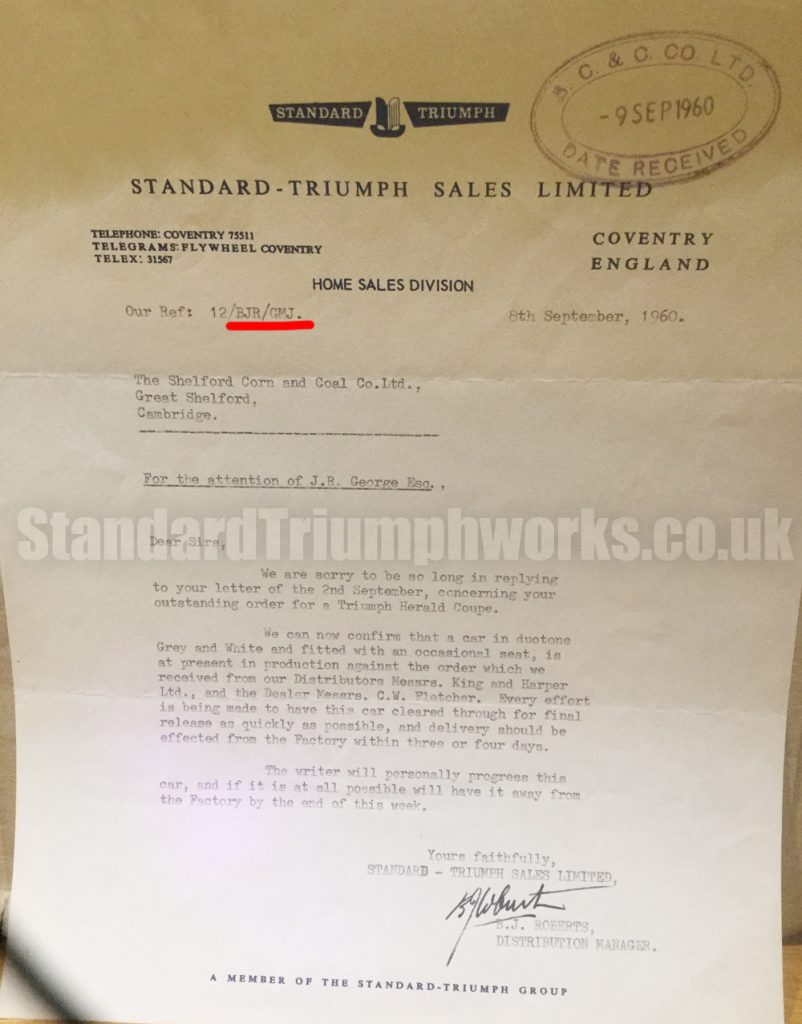 Bernard J Roberts was certainly at ST in 1960 as this letter states, we also have him still there in 1966. (Update Ref 1957 as Assistant Regional Sales Manager)
"I was Secretary to Mr. Bernard Roberts (Fletchamstead Highway). Sales Manager. We had a front office! Mr. Roberts was under Sales Director Lyndon Mills. Mr. Roberts was very "abrupt" and one day I had the courage to say to him "say please"!? The following day he staggered through the office door (he was only a little man) with this enormous bouquet of flowers for me to say sorry!! I also bought a navy blue Triumph Herald, a year old, off the Fleet! It had a posh dashboard!" Jacqueline Hills
Thanks to Jacqueline we can decipher another element to the letter via the code ref: BJR/GMJ – the first part stands for Bernard J Roberts and the second part stood for the initials of the secretary that typed the letter. Does anyone recognise those initials?