Standard Distributors and Dealers in addition to many Standard owners throughout this country and abroad will, we are sure, join us in expressing sorrow on learning of the death of Mr William L. Danskin at the early age of fify-nine.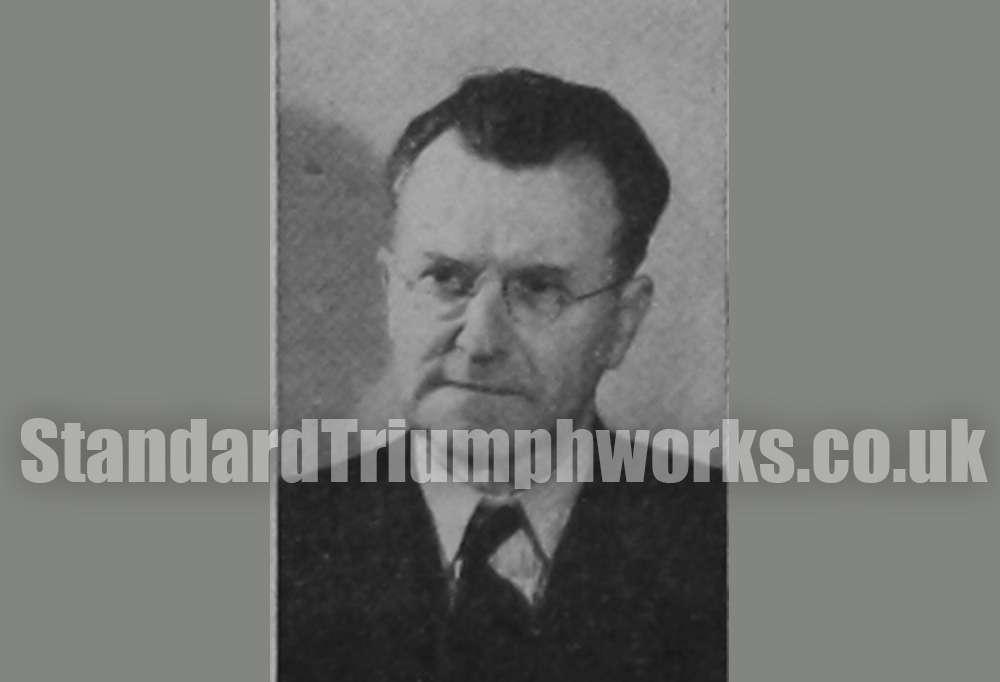 For a number of years he has been a travelling Service Engineer of The Standard Motor Co. Ltd. Although Mr. Danskin has had a very wide experience of the Motor Industry, his chief interests have been associated with The Standard Motor Co. Ltd., and his father before him worked at The Standard Motor Co. Ltd.'s Cash's Lane factory in the Company's early days. (ED: David Danskin).
Mr. Danskin was educated at Bablake School, Coventry, and soon after the first world war he achieved a reputation as a very successful motor cycle trials rider, chiefly with Rudge machines. He leaves a widow and two married sons, to whom we express our sympathy in their loss. One of his sons is following his father as a Standard Service Engineer.
ARCHIVE: August, 1951