The Standard Register, which was formed in 1959 by John Davy, recorded survivors and delved into the history of the marque, here he reports of a very remarkable little-known event where roles were reversed!
Since 1945, when Sir John Black bought Triumph and saved the name for posterity, the two marques have been inescapably intertwined and associated in most people's minds. But recent research (dated 1978 – ED) which I have carried out in the Midland Daily Telegraph (now the Coventry Evening Telegraph) suggests that Triumph money saved Standard in 1912!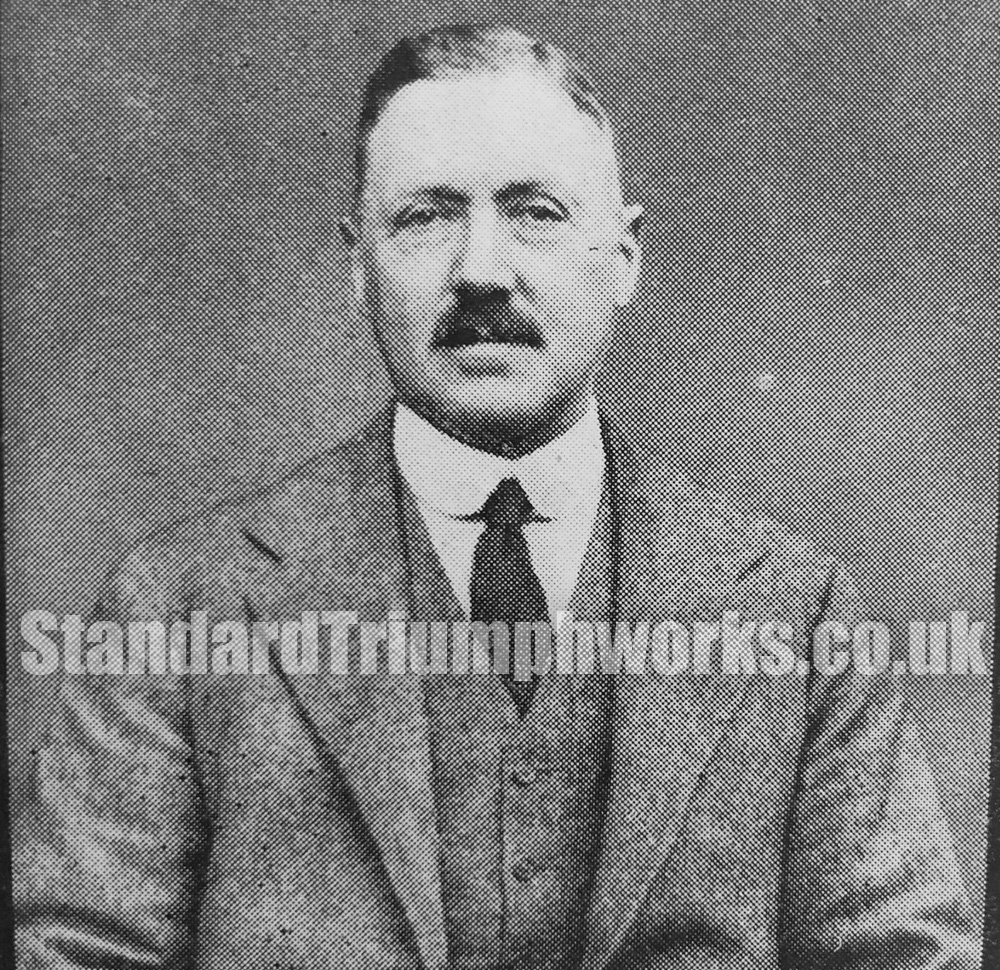 Late in 1911 Reginald W. Maudslay, founder of Standard, came into opposition with Sir Charles Friswell (who had successfully arranged the supply of 70 Standard cars to the Indian Government for the royal entourage at the Durbar Coronation ceremonies) about the design of the cars. Friswell offered to buy out Maudslay entirely, but Maudslay was naturally reluctant to part company with the firm he had struggled to make a success and made a successful counteroffer for the shares which Friswell held.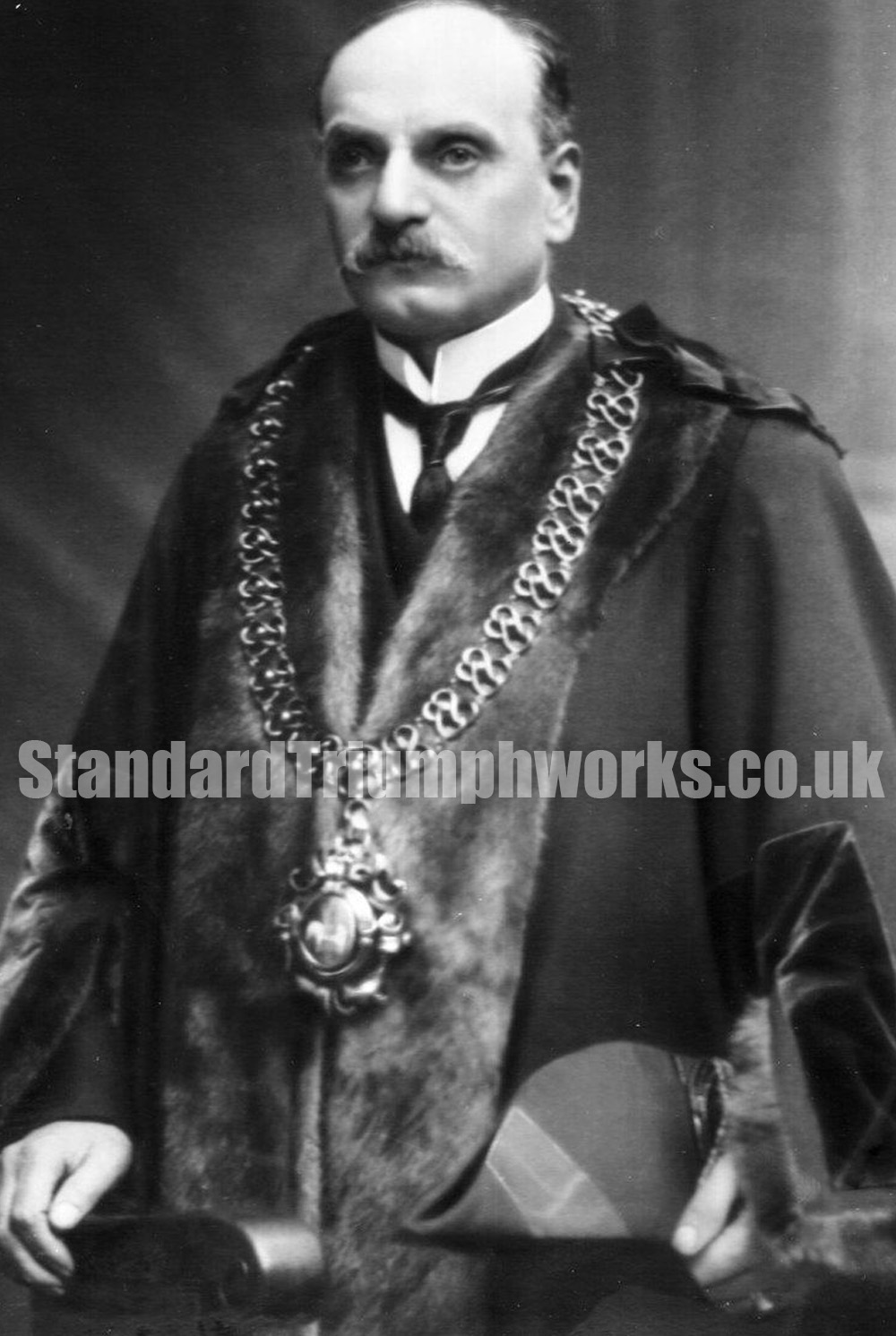 The capital was raised through C. J. Band, a Coventry solicitor, who was also connected with Barclays Bank, and Siegfried Bettmann, who was Managing Director of the very profitable Triumph Cycle Company. Bettmann became Chairman of the Standard Motor Company in 1912 and Mayor of Coventry in September 1913. Although he had been in Coventry for 23 years, Bettmann was a native of Nuremburg, and upon the start of the Great War, he dropped out of political life and relinquished some of his manufacturing interests for obvious reasons at this time.
This earlier circumstance has not been well documented before and I do not believe those who negotiated for Triumph in 1945 were aware of the way in which their actions caused the wheel to turn a full circle.
John Davy, 1978
UPDATE:
It seems this article has raised a few eyebrows:
Darrell Cunningham Publicity Officer for Standard Motor Club (posted on two groups)
"You wish!!!" (Refering to the article title – ED)
and
" If Standard had not taken on the failed Triumph Motor Car division there would not have been Triumphs after the war."
"It's true – Bettman had founded Triumph. But Morris saved Standard too. In 1926 the company was in financial trouble and Barclays bank threatened to call in a loan. This would have made the firm bankrupt but William Morris intervened and threatened to close Morris's account at the bank unless they relented, which they did." Steve O'Hara 

"Triumph were bankrupt and if not for Standard would have disappeared in 1945." Ian Creese 
"Sir John Black, not exactly a visionary………." Robert William Lovell