JACK CURL 66 , a progress chaser in Spares Production Control, Canley, retired after 35 years' service.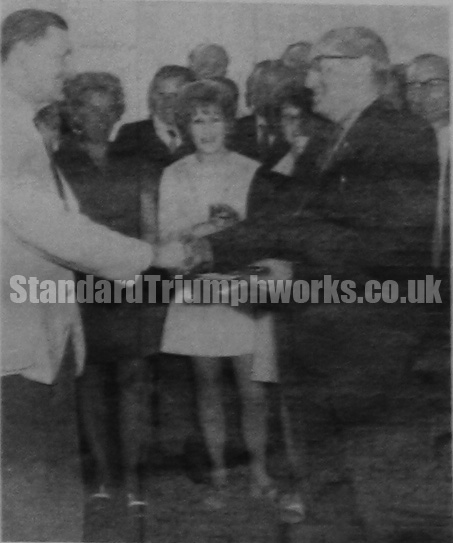 Jack started with the Company in 1937, working in the old paint shop at Canley.
When war broke out, he moved to Fletchamstead, and became a chargehand inspector until the end of the war. He then moved back to the paint shop, for several years.
For the next 20 years Jack worked on the enamel dip, and whilst on that section became a chargehand.
PROGRESS CHASER 
Just over six years ago he transferred to Mr. Higgs' dept. to become a progress chaser, from where he retired.
On behalf of Jack's friends and colleagues, Mr. E. H. Higgs, Production Control Executive Spares, presented a wallet of money and wished him happy retirement years.
ARCHIVE: January, 1972