Again we wonder if you can help…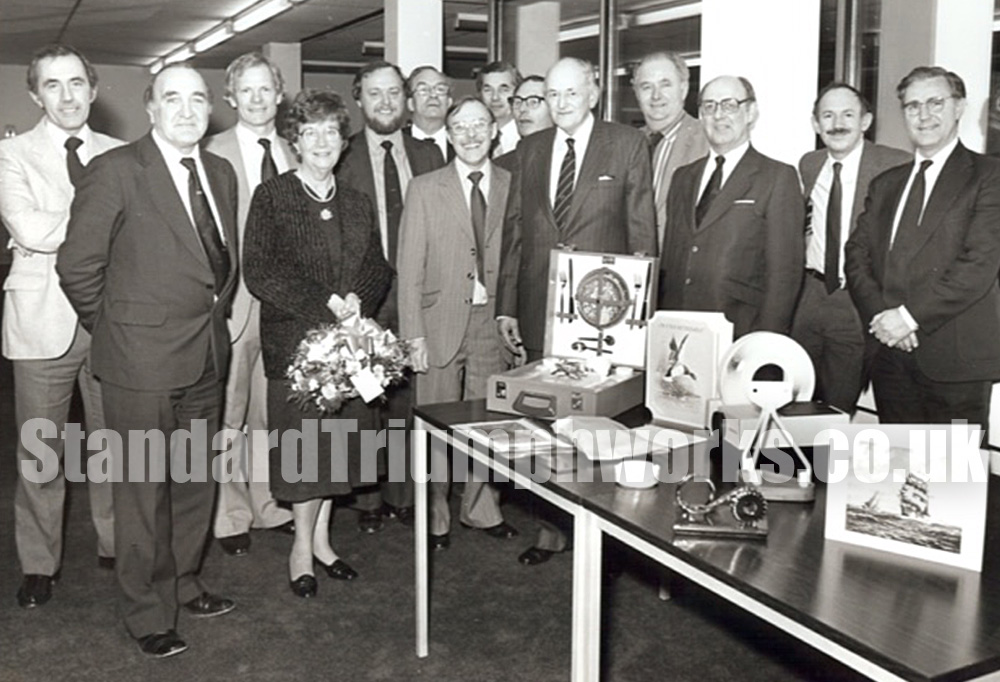 Fletch North again with a presentation to a lady, probably upon retirement – but can you help recognise her?
If you can please get in touch.
UPDATE:
Although I do not know the name of the mystery lady it may help to know that the 2nd from the left in the photo is, I think, Mr Clarke who was in charge of the chemists at Fletch North. He was brother of Peter Clarke who worked in the competitions shop.
5th from left is Brian Anderson and 6th is Harry Colley who was development engineer for the Stag.
When I was an apprentice, in the drawing office, I was asked to draw a section through the Stag engine bay showing the clearance between the oil filler cap and the bonnet. After scratching my head for a while, looking under a Stag bonnet, Harry came up with a piece of modelling clay from the styling studio, stuck it on the filler cap and shut the bonnet!
At lunch time he would sometimes wander into the comp shop, where I later worked and with pipe in mouth tell us about his time in the navy escorting convoys. He was a very clever and very nice man.
8th from the left is Tony Lee.
I also remember old Stan from the other photo who did live out in Birdingbury but I cannot remember his surname.
Martin Hook