A second photo has been sent through thanks to Pete Davis, again Tinsmiths, around 1970.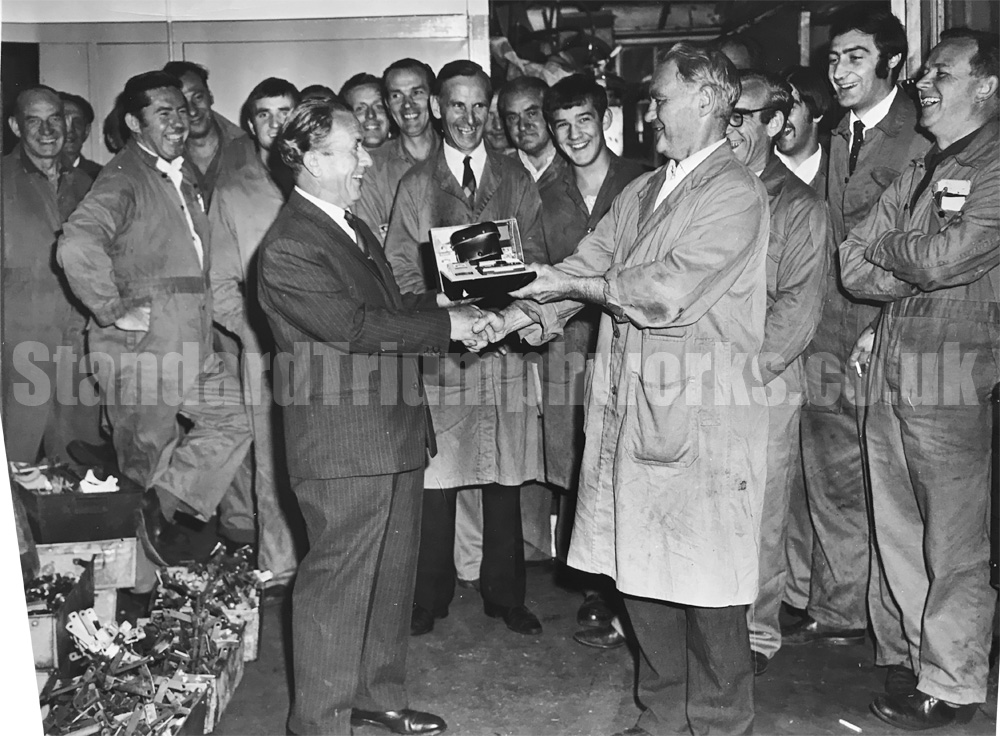 Bernard Jones is the Chargehand with the presentation being made to "Arthur' – sadly his surname isn't known. Do you recognise anyone from this photo?
Pete Davis can be seen second from the right on this photo.
If you can help with this, or have any other info from Standard Triumph please get in touch: iwas@standardtriumphworks.co.uk
Thank you