Albert worked at the Allesley Standard Service Department in the late 50's and worked right through until he took voluntary redundancy in December 1979. Marilyn writes,  The best days of my life was the expression always used by Albert when fondly speaking of his working days and experiences with Standard as a motor mechanic."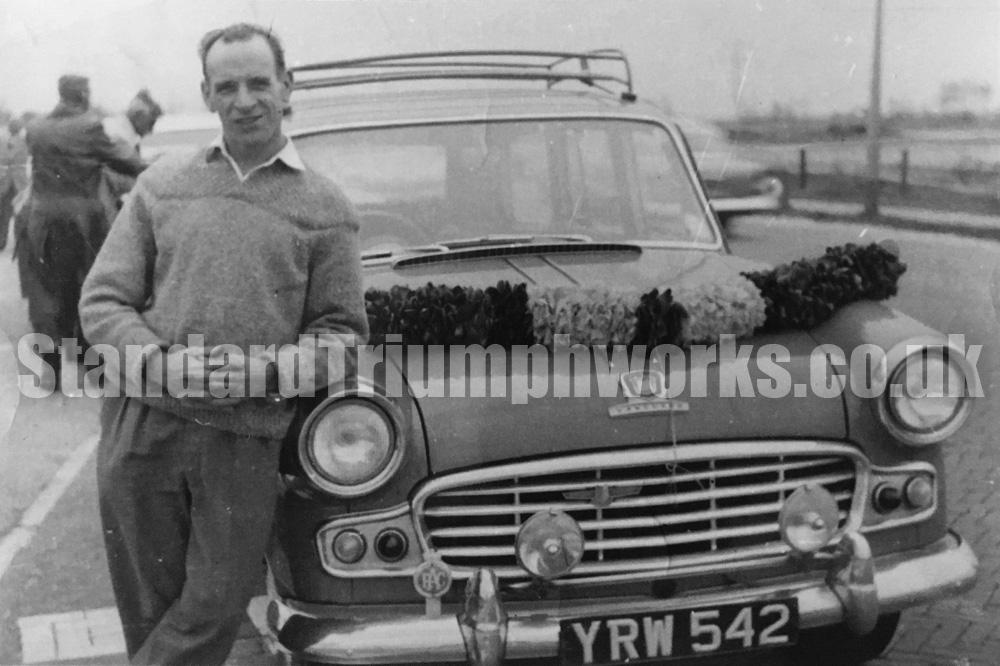 In 1959 'till 1961 he was a mechanic on the European Rallies. Sun and Snow Rally and Tulip Rally I believe they were called.
He left the Rugby Autocar in Nuneaton to work for the Standard Motor Company. Not long after he also persuaded his long life pal Tony Stringer to leave the Rugby Autocar to join the Standard group. Tony did the TR4 rally in 1962.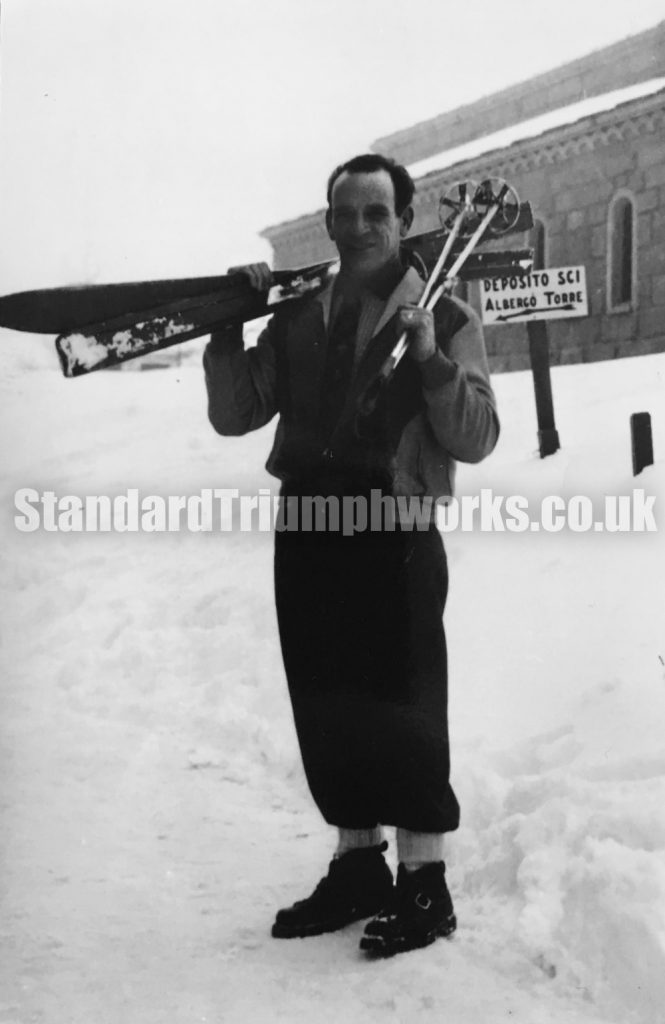 The excellent wages, working conditions and comradeship was something he valued. Some of the many names he mentioned, that come to mind: Jimmy Ryan and Jack Male, Foreman and Superintendent, Tom McCullock, Dave Gleed, Dave Stapleton and Alan Smith. His son-in-law Fred Canner* also worked at Allesley.
Enclosed are photos taken during his travels on the rallies.
He loved his Triumph cars owning the 2000's for several years. I owned a Dolomite.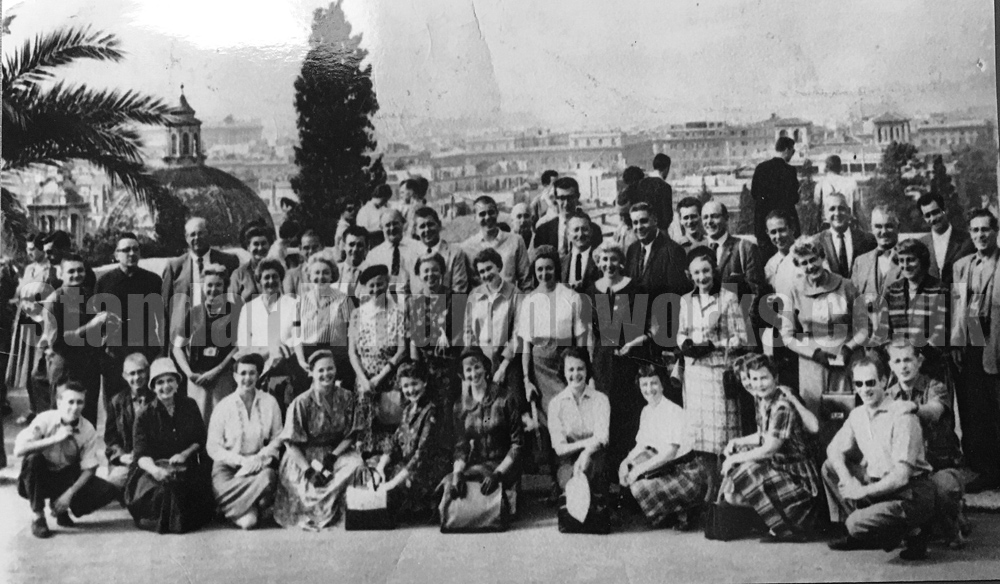 During his working life as a mechanic and late years Albert would regularly be seen lying under a car covered with grease and oil or at his workbench in his garage repairing components of a motor.
Sadly Albert Bates passed away in December 2011. He was 93.
Submitted by Marilyn Bates.
* This was originally marked Fred Banner, this has been changed after corrected by daughter, Lynn Hopkins.