The launching of the Triumph Herald in April was followed in succeeding months by its presentation in the capitals of Europe. In addition, all the other models in the Standard Triumph range had to be prepared for display in the company's stands at motor shows on the continent.
Earls Court demanded the biggest effort of all, and Service Manager Mr A.G. Brown and his team at Allesley worked against the clock up to the evening of Sunday October 18, 1959 preparing the cars for the show, which was opened to the Press only two days later.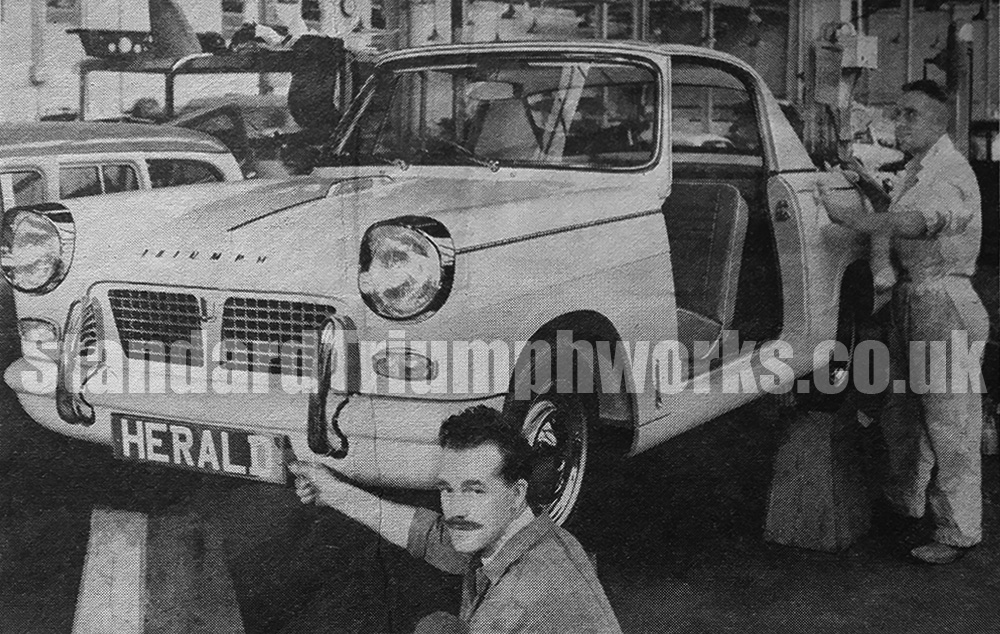 They handled 17 cars for Earls Court, three the the Berkeley Square showrooms and eight demonstration models, including a Herald Saloon in the latest colours of Signal Red and White. The cars for London showrooms and one for Berkeley Square were prepared – for the first time – by the London Service Division.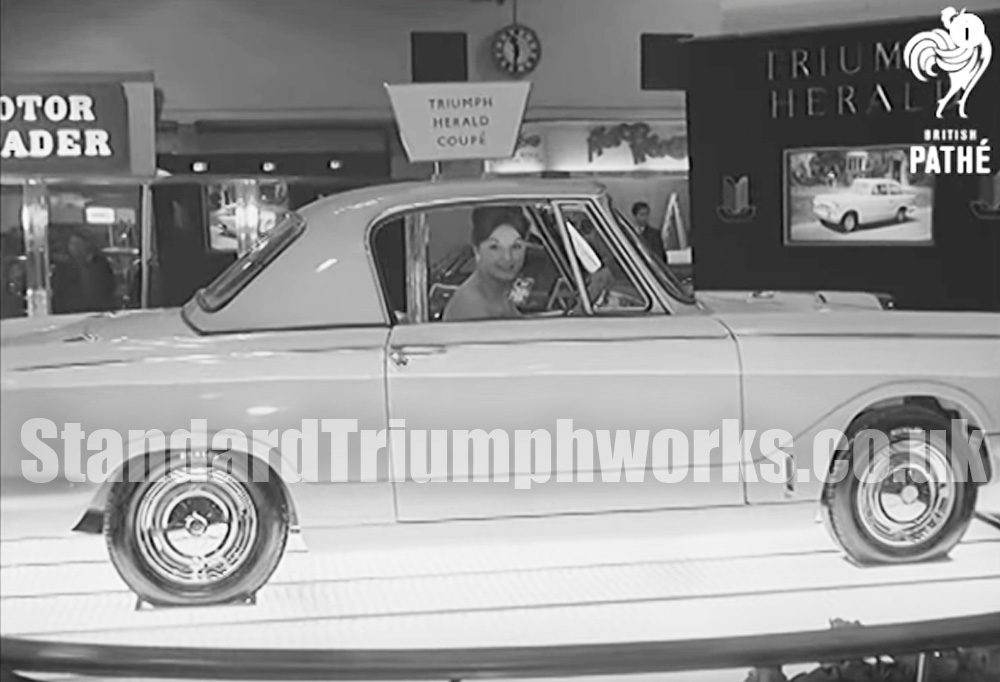 With all the cars all ready in their protective coverings, the Transport Department came into the picture for Phase 2 of the operation – successfully completed by Mr J.H. Holbrook's* drivers, who delivered their precious cargo unmarked to the exhibition hall.
Meanwhile the Service Department had prepared and sent off six cars for the Turin Show and were getting 23 cars and commercial vehicles ready for the Scottish Motor Show.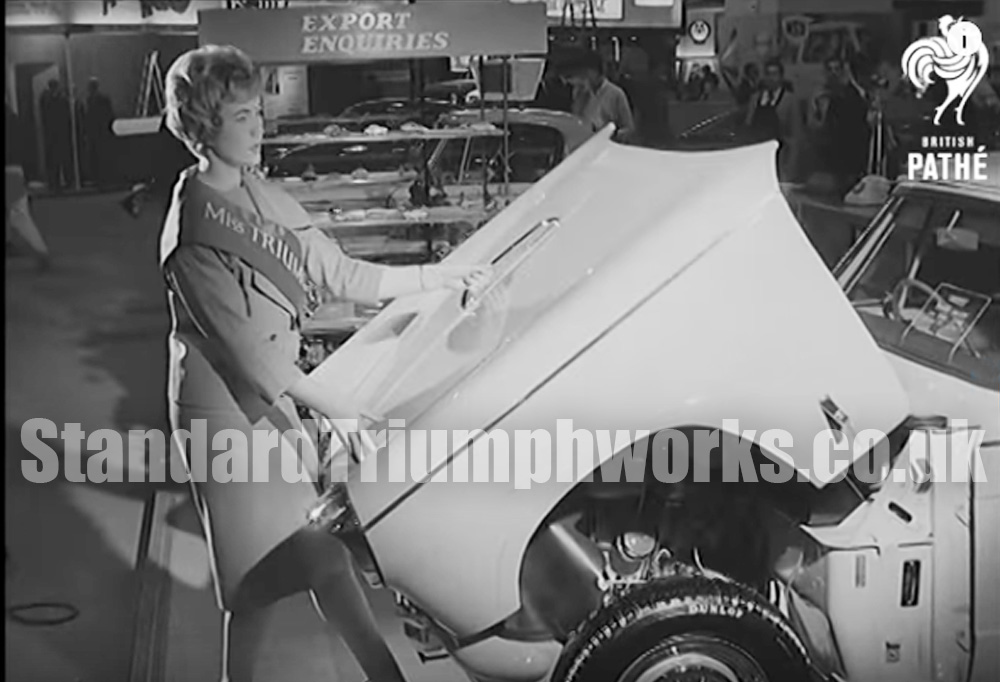 Altogether, the Service Department prepared 117 cars and commercial vehicles for the shows in 1959, together with 29 vehicles for Press demonstrations – a total of 146.

*J H Holbrook – Jim. Transport Manager with 46 years Service. Retired 1972. MORE…