Following the previous Physical Culture article we are now able to add some more information.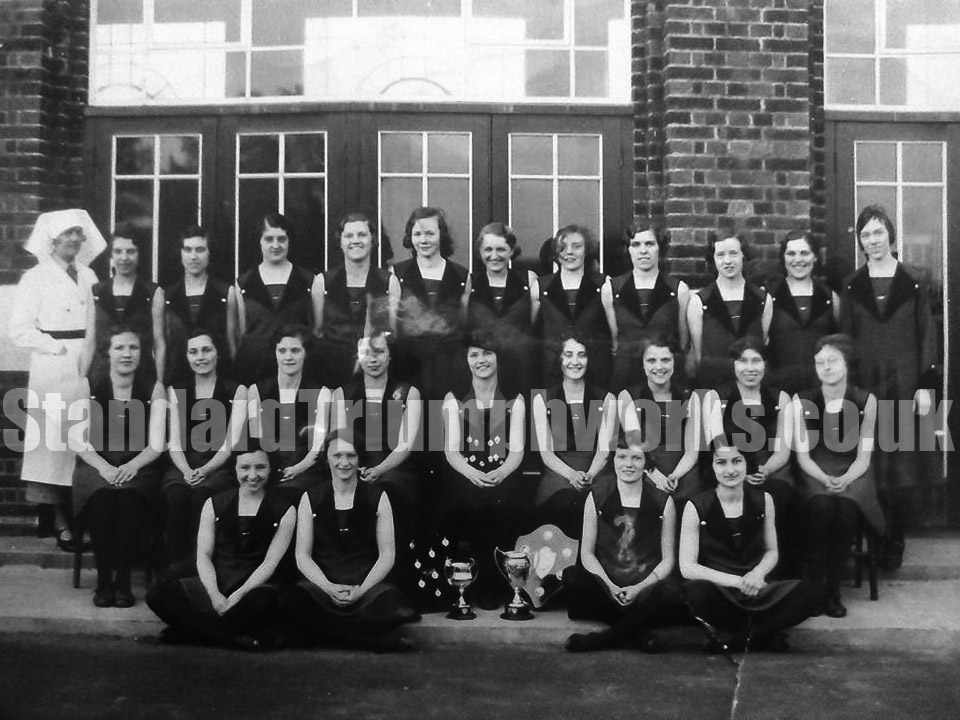 The first annual display was held May 13th, 1931 at the Queen's Road Hall, Coventry. Capt. J.P.Black (later to be Sir John Black) was the club president.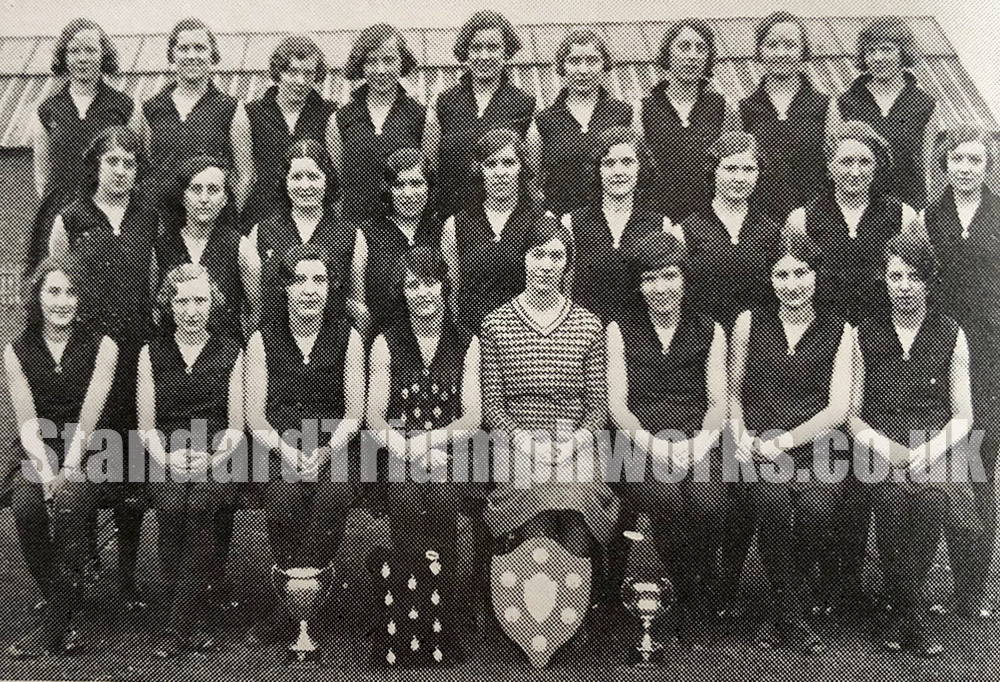 This second photo dates from the first display – and offers names! So we can see the Instructess in the centre as Miss N. Fassnidge. She also appears in the original top photograph over on the right, back row. (Her first name was possibly Nora c1909-1995 – ED)
The names for the ladies in the bottom photo are as follows:
Top Row: B. Bakewell, C. Spencer, D. Bakewell, M. Allbutt, V. Newhall, G. Holden, E. Elvis, A. Simms, M. Ward.
Middle Row: R. Bedder, A. Mullis, M. Stringer, P. Barr, E. Barr, (Clearly Sisters! – ED) W. Davis, H. Gascoigne*, J. Turbitt*, H. Deacon.
Bottom Row: Q. Dimmock, M. Holden, G. Hopkins, N. Fassnidge, D. Poole (Pianist), J. Smith*, P. Barton, M. Salmon.
*Referred to as I. Turbitt in the subsequent article – Winner of the Presidents Cup. Referred to as K.Gascoigne in the subsequent article – Winner of the Phillips Trophy. Referred to as I. Smith in the subsequent article – Winner of the Clubs.
The Presidents Cup can be seen on the left of the photo, then the medals, then Progress Shield and Phillips Trophy**
**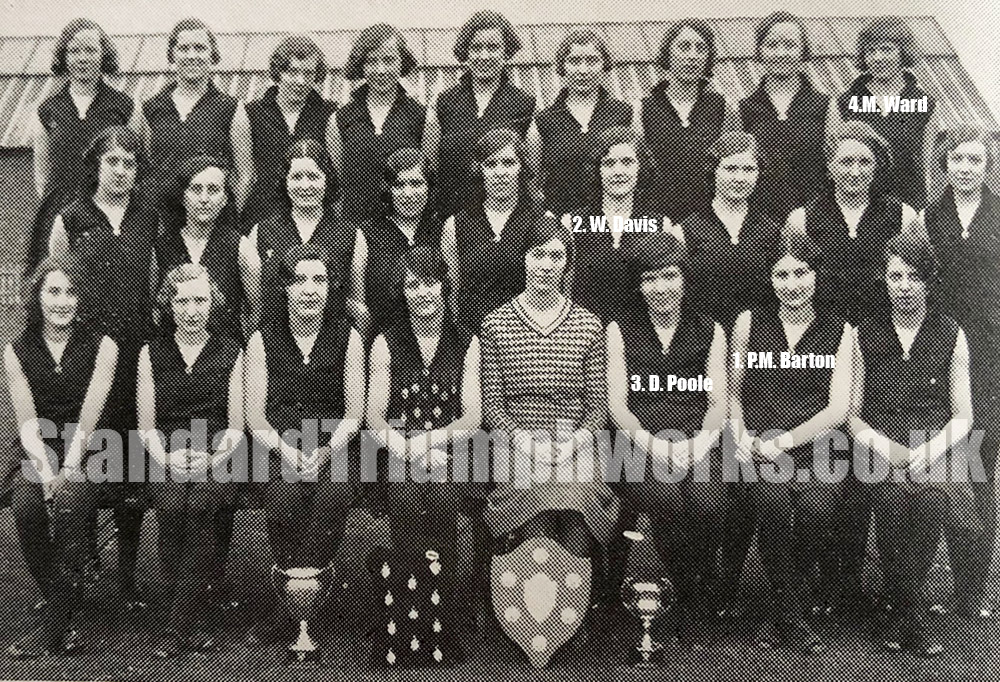 Job Titles:
P.M. Barton D.O.B.9/3/1913 Purchase Dept. Typist. Ref 1931 & 1939
W. Davis D.OB. 15/8/1912. Comptometer Dept. Ref 1931 & 1939
D. Poole D.O.B. 26/3/1902. Spares Dept. Shorthand Typist. Ref 1931 & 1939
M. Ward D.O.B: 4/9/1912 Record Clerk, Costs Dept. Ref 1931 & 1939