A great period photo of a Standard Triumph Cricket Team.
With many departments having teams, in addition to the First X1 Standard Triumph team, we'd love to find out more about this particular photo and any names associated with. This is reputed to be the works team and we would suggest around 1950.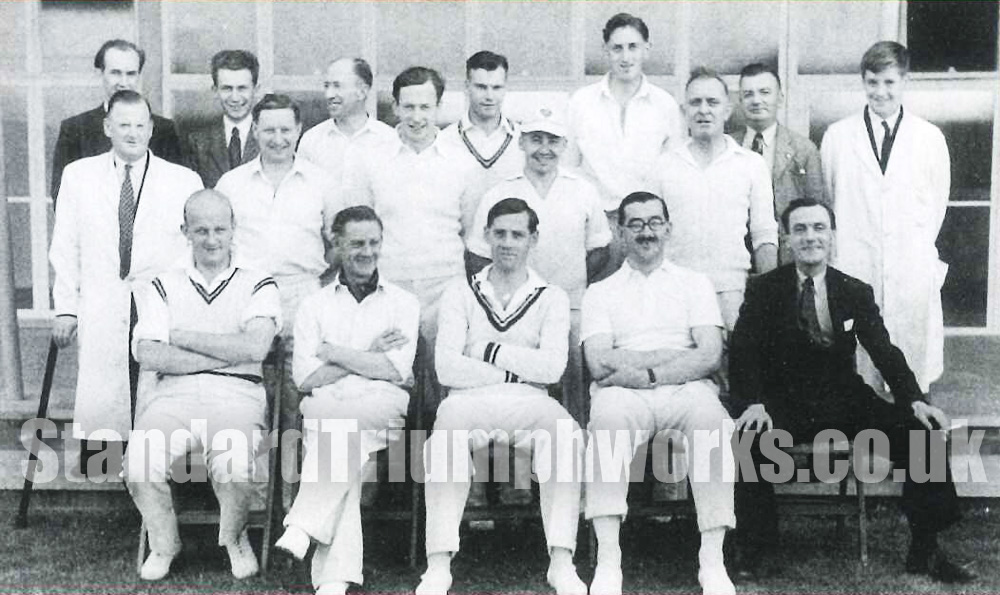 We can positively identify a couple of faces on the front row: Ivor Penrice (Publicity Dept), first left. Alick Dick centre and next to him (r with glasses) is John Murrel (Service Manager).
Can you help recognise anyone else?