The Standard Triumph Recreation Club is the only original building remaining on the Canley site. Despite our notices saying we are not associated with the building or organisation, our most common social media and email messages  are from people asking about hiring a room – so we are glad the building is still in good use today!
The building itself is almost 90 years old. We have a number of photos from both the construction and opening in addition to the hundreds of events that the Standard Triumph staff took part in. Here are the plans and initial introduction to the planned building with it's original functions dating back to 1931 written by the architects.
A new Canteen building, at present in the course of construction, has been designed to accommodate approximately 750 persons.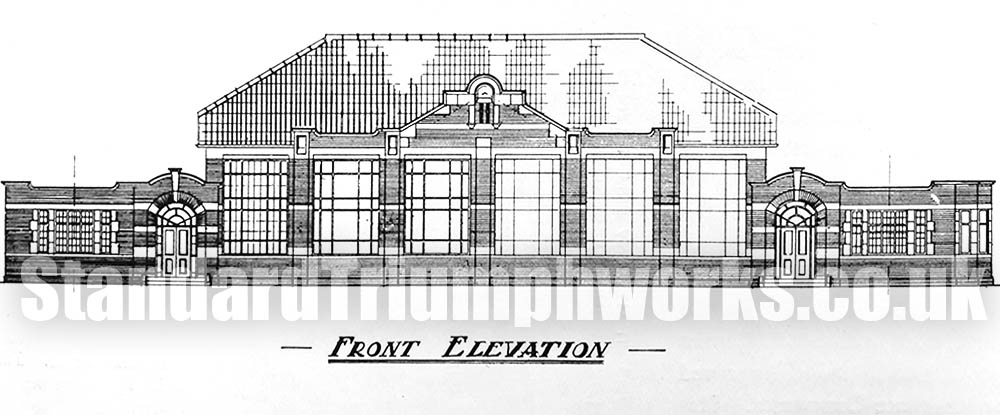 The main hall will be used as a canteen and also for social functions such as dances, concerts, lectures, etc. The new building is situated adjacent to the Tile Hill Lane entrance to the Canley works, and as will be seen from the plan, has a south-west aspect and faces the Sports field. The entire south-west side can be thrown open to the air when desired, thus serving the purpose of a first class pavilion. Dining accommodation for Directors and Staff; Visitors' Rooms, Smoke Room, and a large Billiard Hall to contain three full-sized tables, will also be provided. An ample kitchen, a food cellar, and a wine cellar will meet all necessary requirements. A lift will be installed to convey supplies from the cellar to the kitchen, thereby saving much time and unnecessary labour.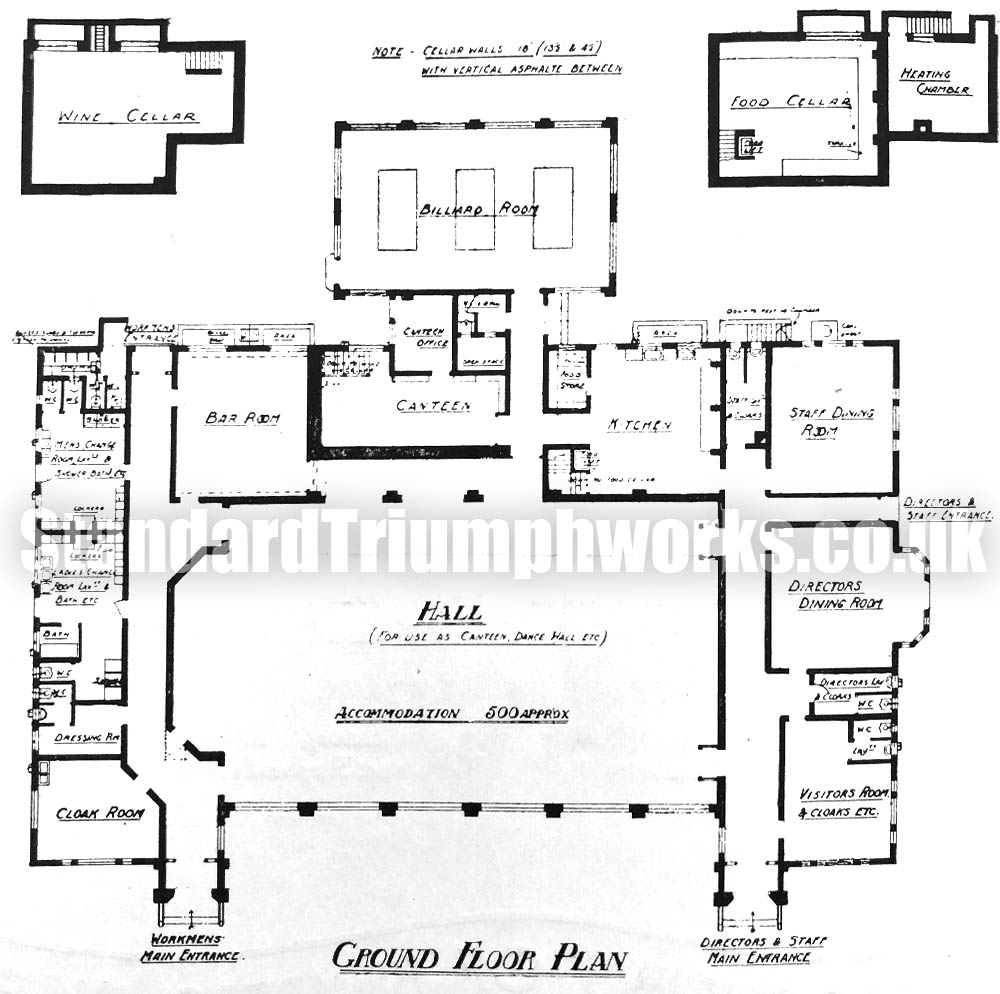 On the north-west side of the building accommodation has been provided for various sections of the Works' Recreation Club. This comprises Men's Dressing Rooms with Shower Baths, etc., Ladies' Change Rooms, with Bath Room and Shower Baths, while Golfers' Lockers for both ladies and gentlemen will be incorporated. Further dressing room accommodation has been provided at the rear of the main hall which will be most useful on those occasions when the hall is used for theatrical or other similar entertainment.
The building is to be of brick and stone, and is of pleasing design. Heating is by low pressure hot water, worked from a specially constructed heating chamber. Also, through-out the building a hot water installation is provided.
Archive: December, 1931
Links:
Archive Photos
http://www.triumphworks.co.uk/the-standard-triumph-club/

A Visit Back To Standard Triumph, Canley