Fitting with the current Rugby World Cup taking place we have a number of photos showing the Standard Motors Rugby team from the thirties and forties.
Firstly, to set the scene these two fantastic action shots.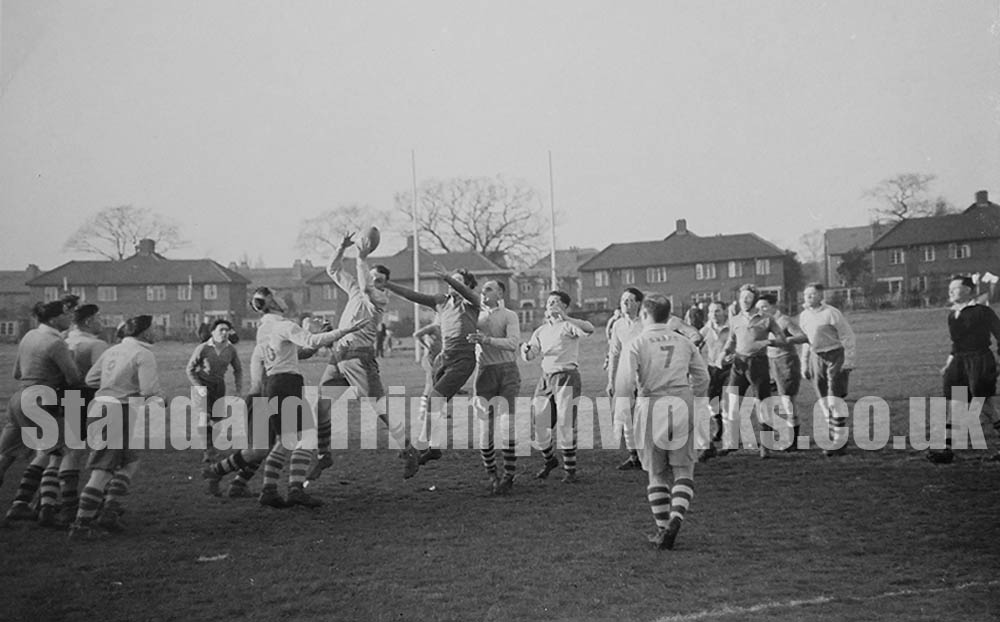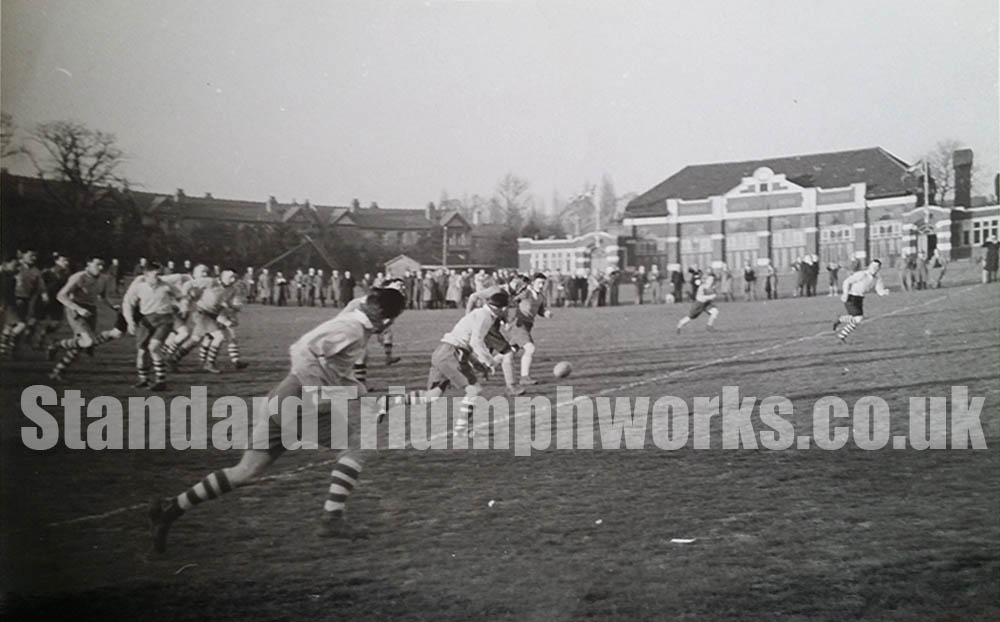 The photos were taken at Canley with the second photo seeing the Standard Triumph Recreation Club in the background.
Next time we'll meet the team…