We have been after an original Standard Triumph sign c1960 for a few years. They very seldom come available, are often in bad condition and sell for high figures. After missing out on a recent auction (Cheffins £1,900 yes 1,900 pounds – plus fees!) for a Standard Triumph sign we decided to commission a sign to be reproduced.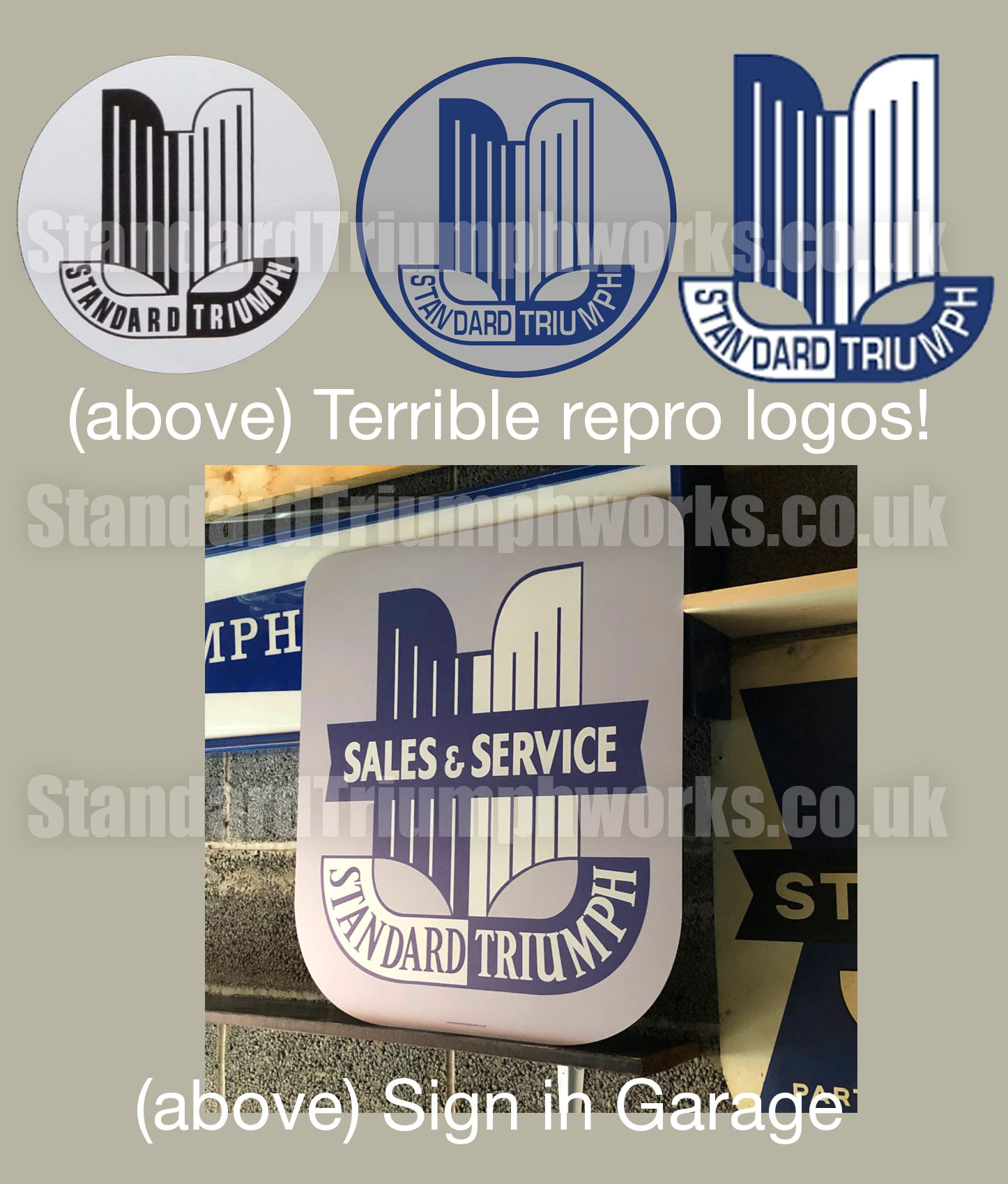 No current logo exists of the quality we wanted – if you google Standard Triumph, as an image, there are plenty of logos that are terrible! The shield is fine, sometimes, but in every occasion the font on the curve, and the curve of the lettering is just wrong. The original signs, were beautifully produced by professional signwriters, the other modern day repro logo versions are very poor.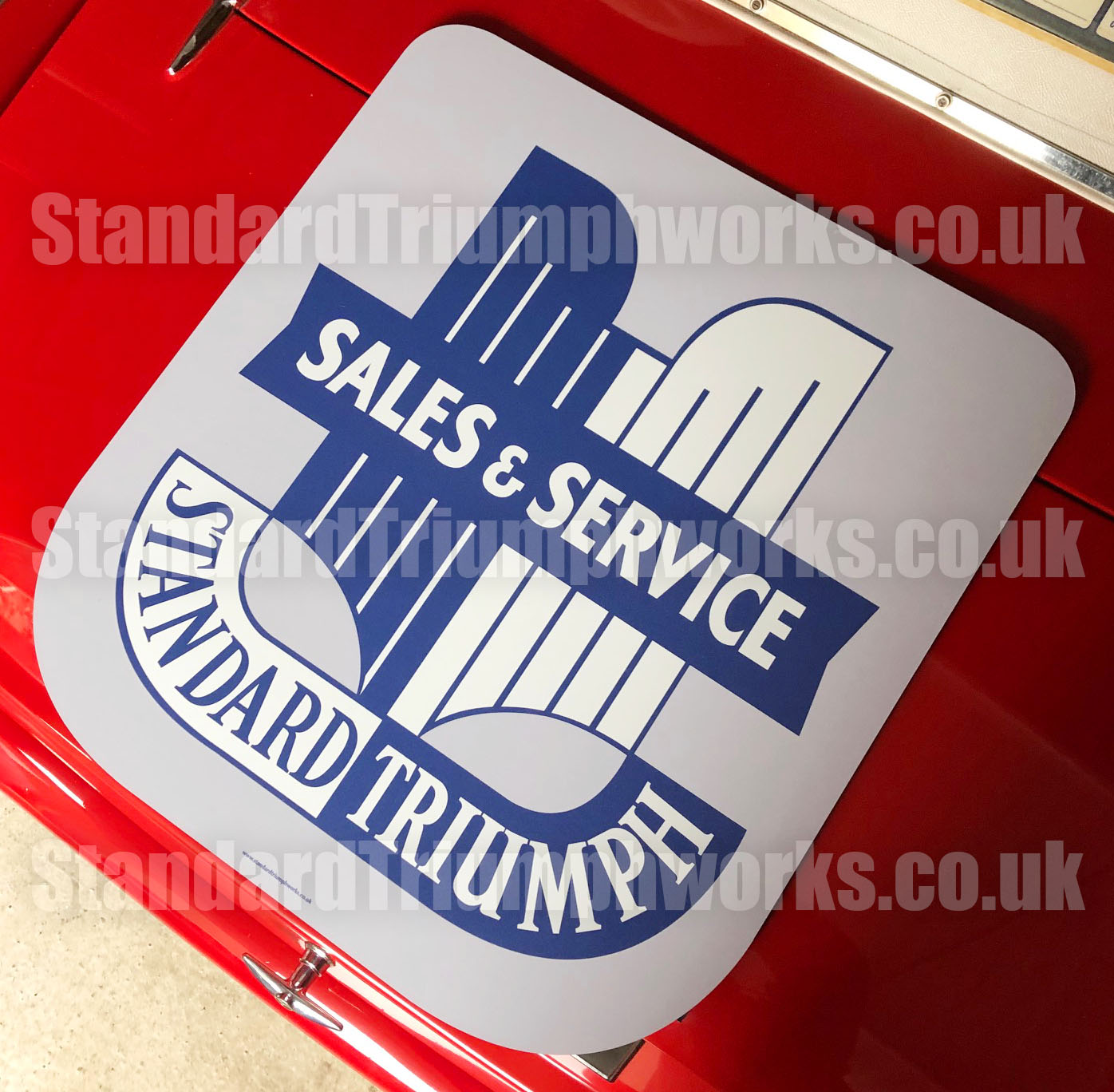 Hence this sign
This shield has been professionally and painstakingly reproduced from an original Standard Triumph sign. It represents the very best, most accurate logo, we believe, anywhere and would look great in your home, workshop or garage. It is printed on aluminium and has a die-cut shield shape. It is approx 3mm thick with a polished aluminium reverse and a composite centre. It measures approx 2ft wide by 2.2ft high based on the size of an original Standard Triumph sign and a Stanpart sign. It is waterproof and suitable for both indoor and outdoor.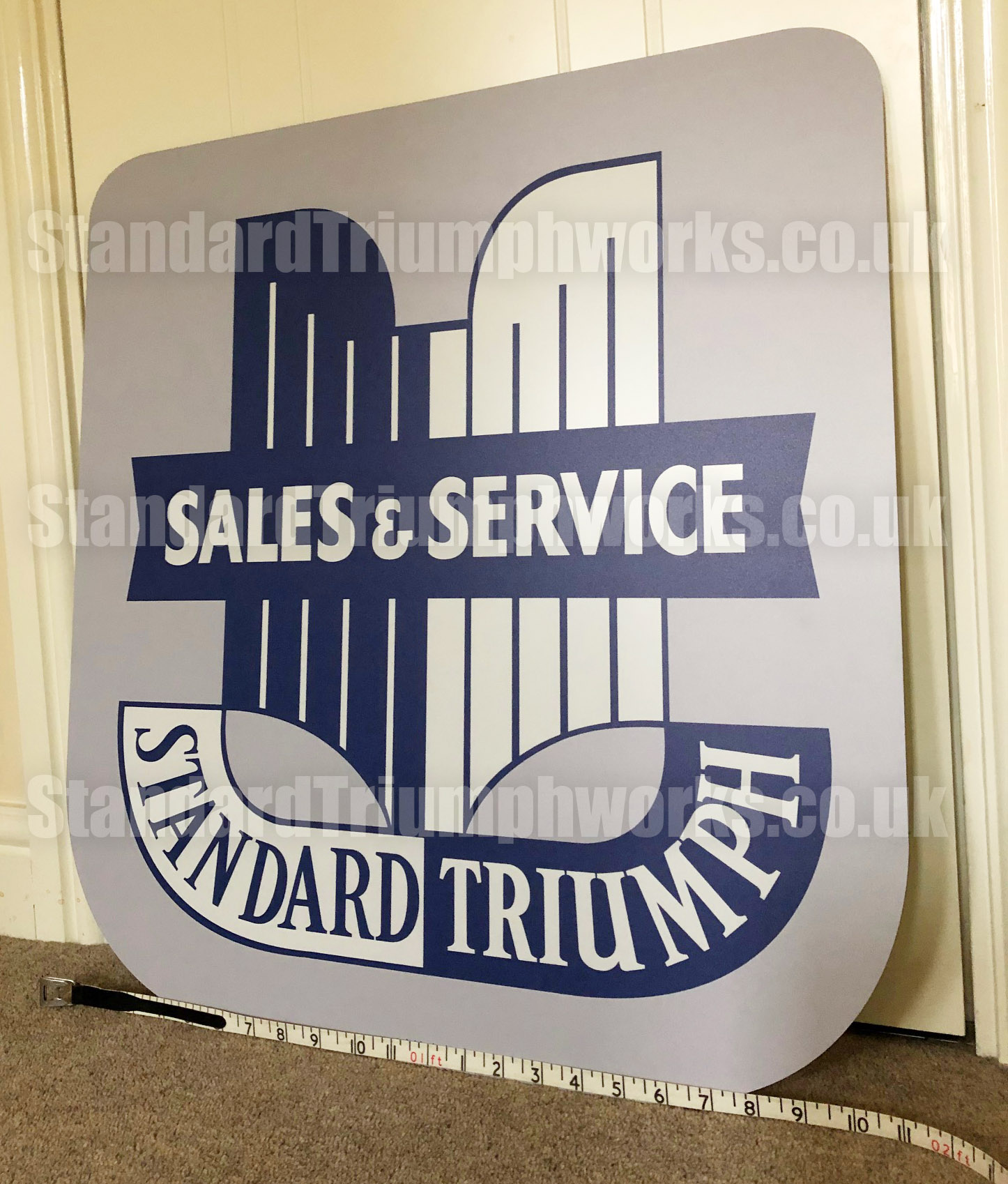 ALL SALES PROFITS WILL SUPPORT THIS ARCHIVE
To support the online archive for Standard Triumph, we have added the website address small at the bottom of the shield (see at foot of page). This ensures also the shield is confirmed as a high quality reproduction, maintaining the integrity of any original sign. All proceeds, from this sale, will go to the archive. The archive address features as a watermark on each photo which, of course, is not on the sign.
This particular style of sign ran from the merge of Standard Motor Co and Triumph Motors to form Standard Triumph in 1945 to c1970. Despite the many name changes and Leyland takeover 'Standard Triumph' was the preferred name used in marketing, even when the 'Standard' name was dropped c1963.
Suitable for fans of:
Triumph TR3
Triumph TR4
Triumph TR5
Triumph TR6
Triumph TR7
Triumph Stag
Triumph Herald
Triumph Herald Coupe
Triumph Vitesse
Triumph GT6
Triumph Spitfire
Triumph 2000
Triumph Conrero
Triumph Italia
Triumph Dolomite
Standard 8
Standard 10
Standard Ensign
Atlas Van
Triumph Aclaim
Triumph Toledo
Triumph 2.5PI
…and all others!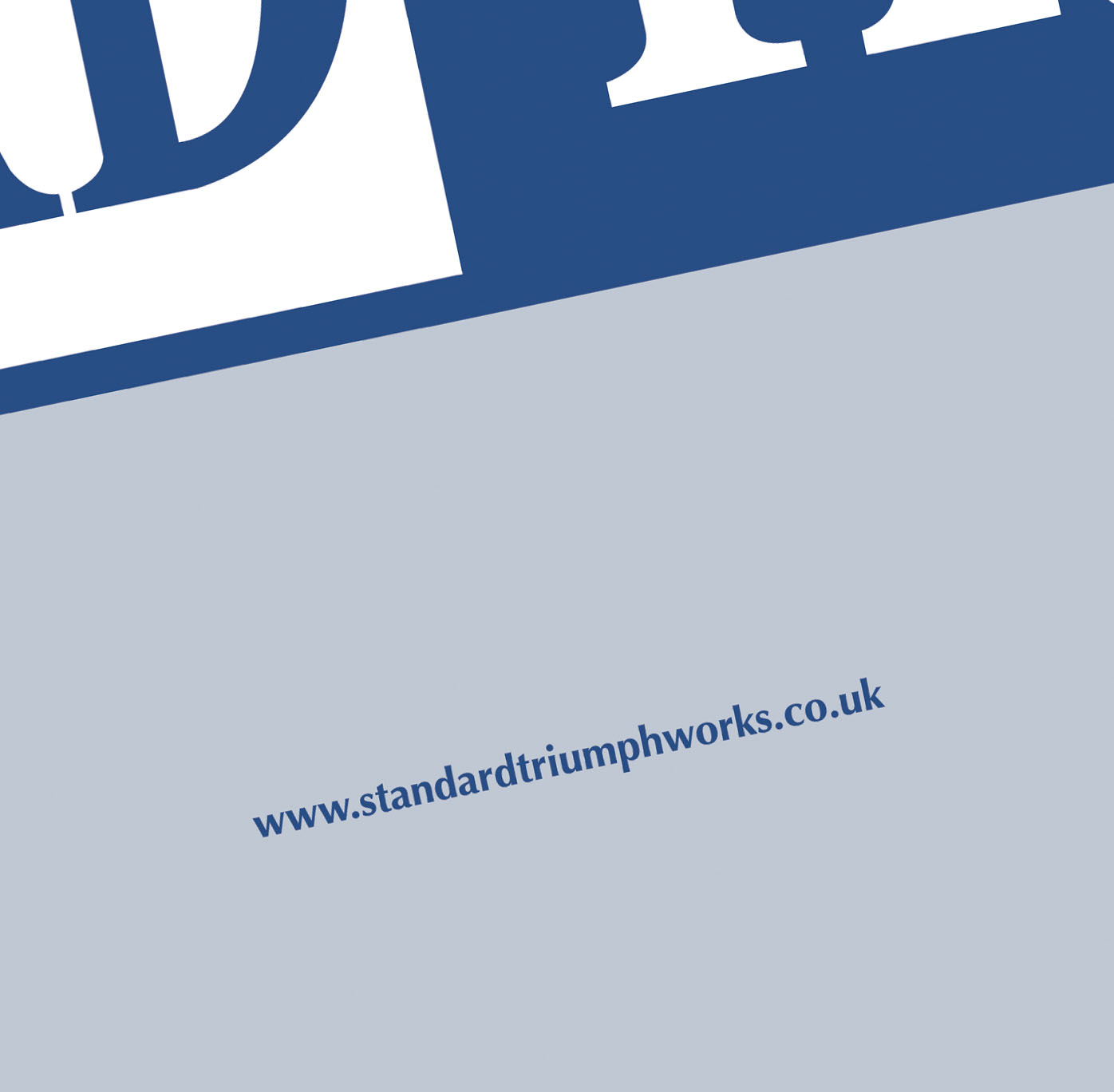 Please note: Signs do not have pre-drilled holes for mounting. Signs can be drilled or velcro-type fixings can be used.
Orders placed prior to 10th December will guarantee pre-Christmas Delivery.