When I was born there was a Standard childs motorized car in the garden of our home. Apparently my father took the car in lieu of a debt and the man he had it from said it had been made at Standard's factory for Sir John Black.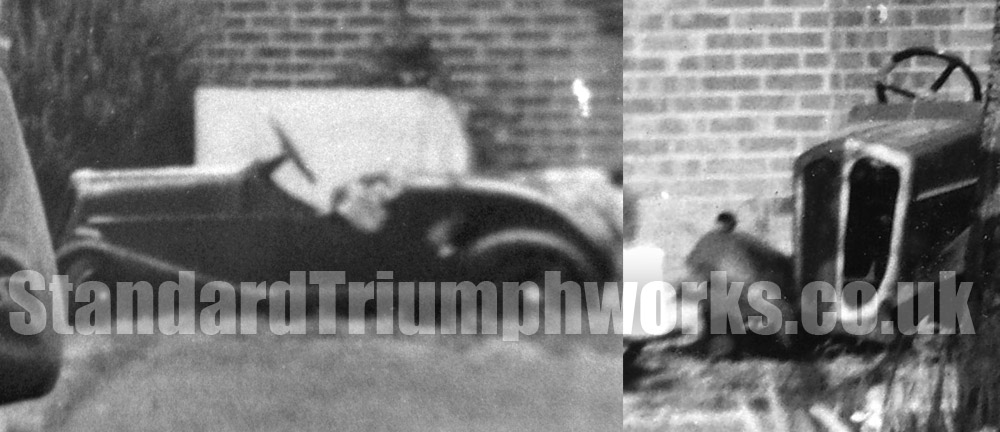 I have since heard that Sir John had a butler or valet, who also did skilled work in the factory and was requested to organise the building of a child's car or cars. My father intended to sell it right away to release the money for the debt but my older brother's birthday was coming up at about the same time and father was put under considerable pressure to come up with a present and thus it became the gift. My brother thought he was probably 9 or 10 years old, so that would be circa 1944-45.
His memories of the car were that it had a small air cooled engine in the back which had a kick starter and you had to get your leg into the boot to start it. The car was black but he distinctly remembers the wheels were grey. He had enormous fun driving it around the residential roads and pavements of Caversham Heights, Berkshire until a stern police constable knocked at our door. This rendered the car instantly redundant. Since I never recall the car running, as I would have been a baby, I would think the car was laid up from at least 1948/49. It gradually deteriorated. An aluminum "garage" had been made for it but with flat tyres and being quite heavy, it never seemed to get put back in the garage.
My childhood memories of the car was that it was always derelict. It was finished in coach painted black with a black Rexine covered seat. It had solid bumpers and side and rear lights that had once worked from switches in the cockpit which had black carpet. It had a Standard enameled chrome badge on top of the chromed mock radiator and there were running boards with ribbed rubber. The wings were rounded at the front. The badge was not flat but had a fold in the centre of say 20 -30 degrees (maybe this would help to date it?). Until wasps set up a nest in the sprung seat, I would sit in it on an imaginary journey, try and peep the bulb horn (the bulb was perished) and pull what I thought was the external brake lever but which I now learn was to engage the belt drive to the engine which in my memory had been removed for renovation and then "lost" in my father's works.
My father sold the then very derelict car, probably not long after 1955/56. At that time and in that condition, its value would almost have been scrap but, hopefully, it may have gone to one of my father's motor engineering apprentices and not the scrap yard.
One would imagine that such a wonderful toy would have warranted a photograph when it was new. Might it possibly have been a gift to Sir John's daughter?  If so, that would date the car to circa 1934. I see a rather similar toy car was provided for Princes Elizabeth & Princess Margaret. Theirs was a Citroen, later converted to a Daimler for Prince Charles to use. Although the car was never the subject of a photo, it thankfully appeared out of focus in the background of several family snaps, which I have saved.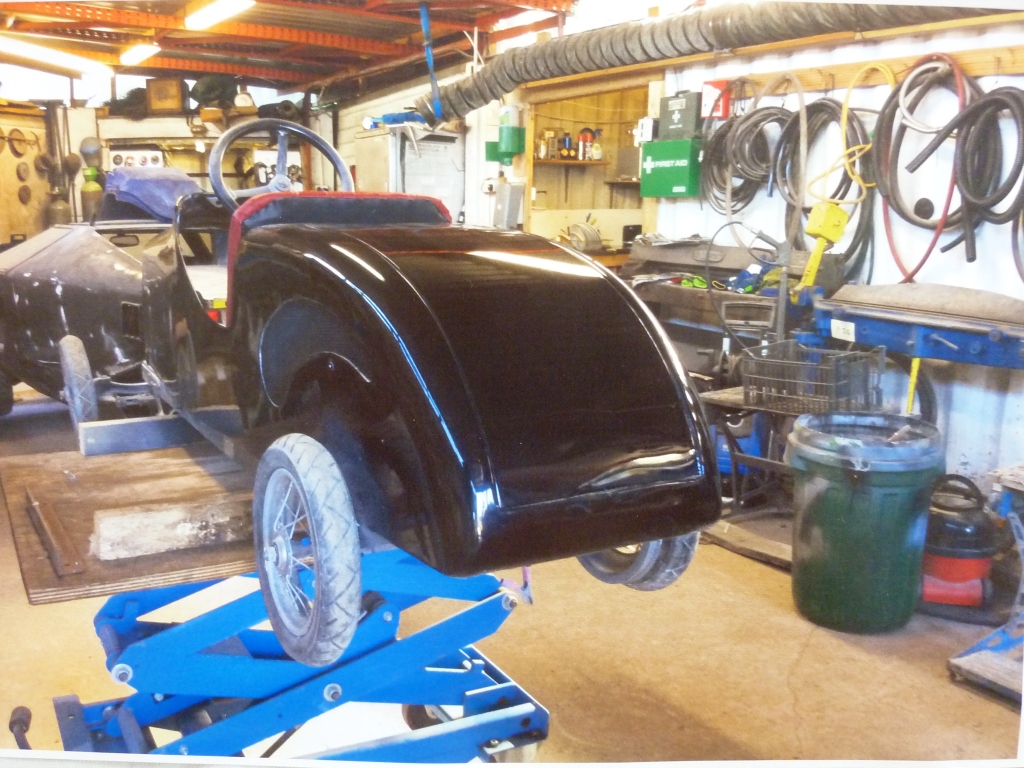 The amazing news is that last week I had a knock at my door and a lovely couple said they had tracked me down, as they now owned the car and were getting it back into working order and that it came with what seemed the original engine, a Villiers side-valve in cracking order and I have an invite to go and see it in the Midlands.
Any more information of this car and the name of Sir John's chauffeur or of any past owners of this car would be gratefully received.
Malcolm Buckler, Isle of Man
Tom Thorn – was Sir John Black's Butler, Malcolm (Editor)