Tommy Bunt races in to crack the goal home for the Final Finish Department in the final of the Work's Football Competition.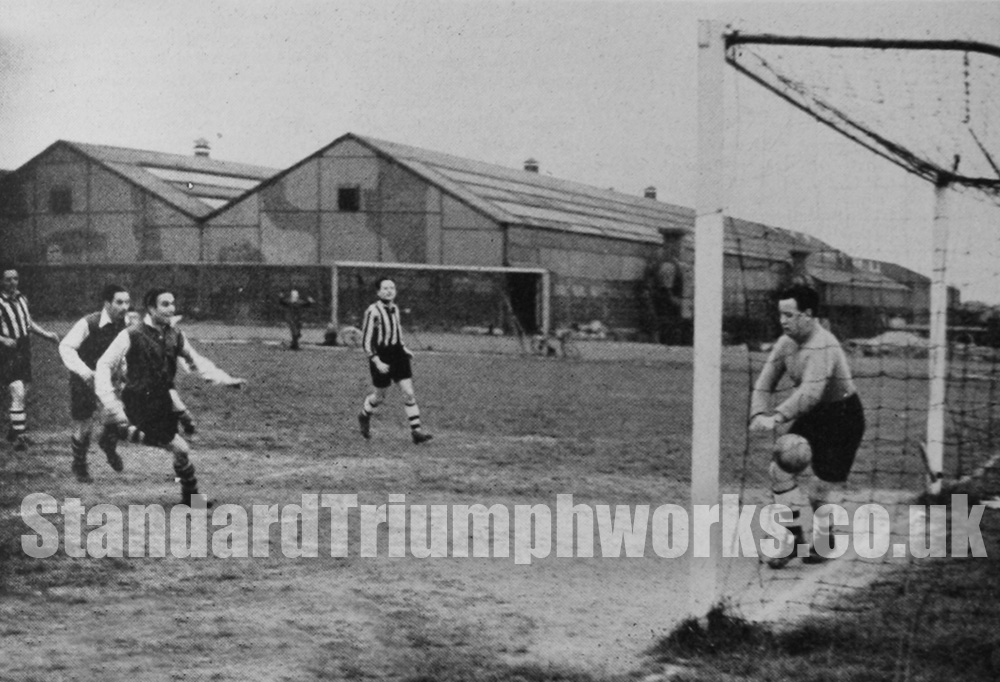 The Competition (1949) attracted entries from twenty-eight departments of the factories, the final of which took place on Monday, 2nd May, at the Recreation Ground, Canley, Final Finish defeating the Staff XI by four goals to nil. FINAL FINISH TEAM PHOTO
A notable feature of the Competition was the keen, yet friendly, rivalry which existed between the teams. This was especially shown in the final, after which both teams participated in a sing-song, enjoying a most convivial evening together. Of the game itself little can be said excepting that the best team won. They played better football as a team in conditions which certainly did not lend to a good game and had it not been for the individual brilliance of Kerry and Gibson the score might well have been greater than it was.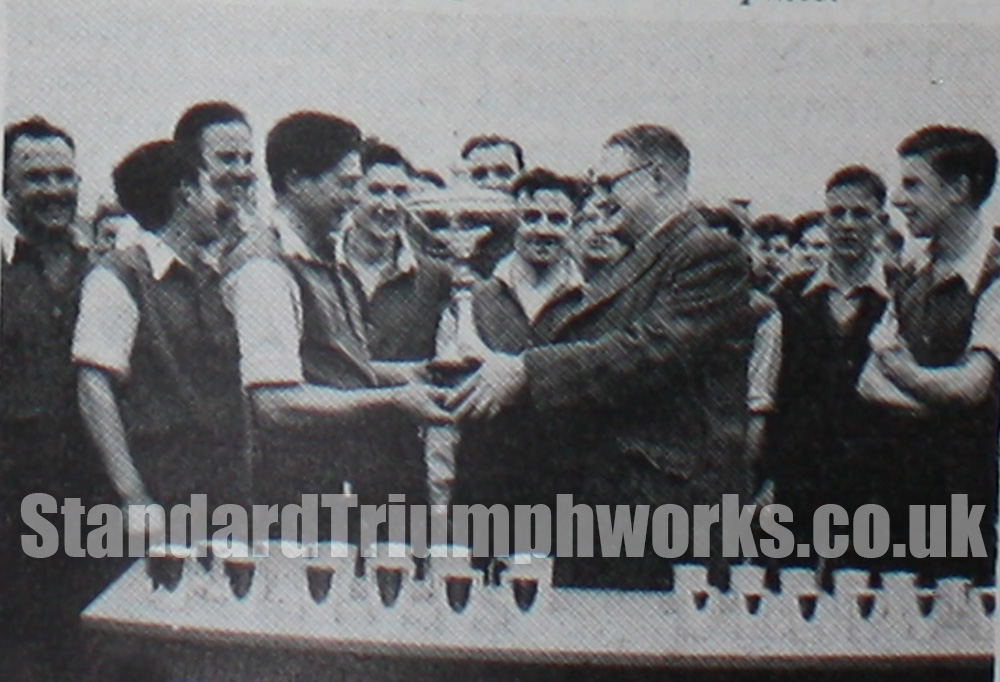 Mr. Alick Dick, Assistant Managing Director, kicked off before a considerable crowd which, despite the elements, vociferously encouraged the teams to greater efforts. Mr. Harold Weale, Production Director, presented the trophies to the teams after the game. Special mention must here be made of the refereeing throughout the Competition. In matches such as these, firm yet tactful handling of the games is even more necessary than usual, and the officiating which was performed by referees working at The Standard Motor Co. Ltd., was of the highest order.
ARCHIVE: May, 1949