Following on from the previous post – here we can see a number of the apprentices in better detail.
This time we do not have all the names – so with the previous newspaper clipping we can start to put names to faces. Despite the Rover v Triumph element of the apprentices these particular photograph mix the people together with a number of people appearing in the different photograph again.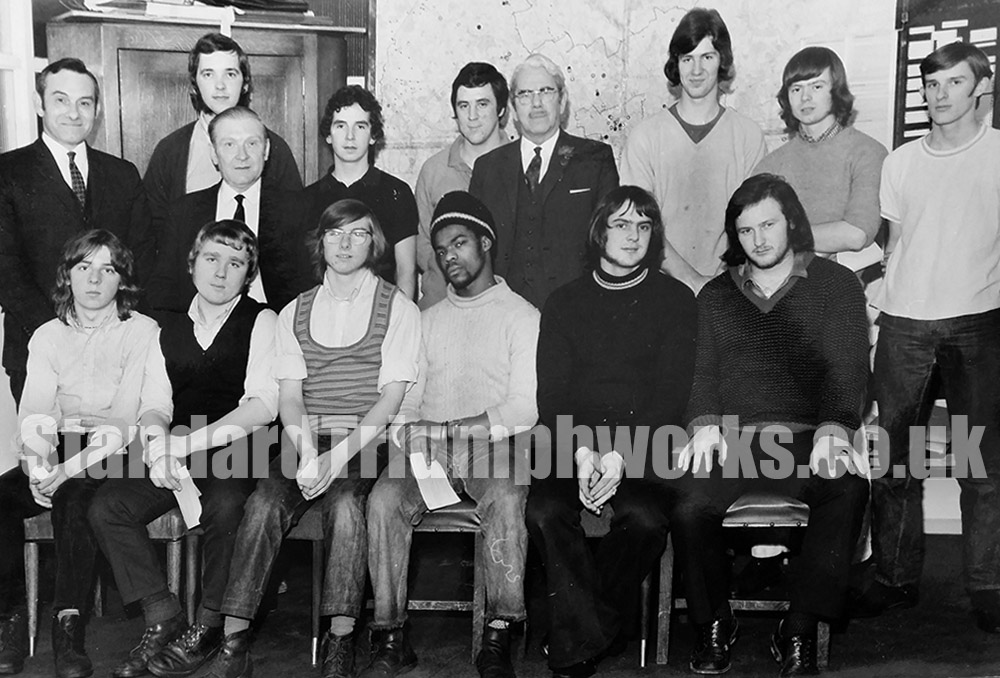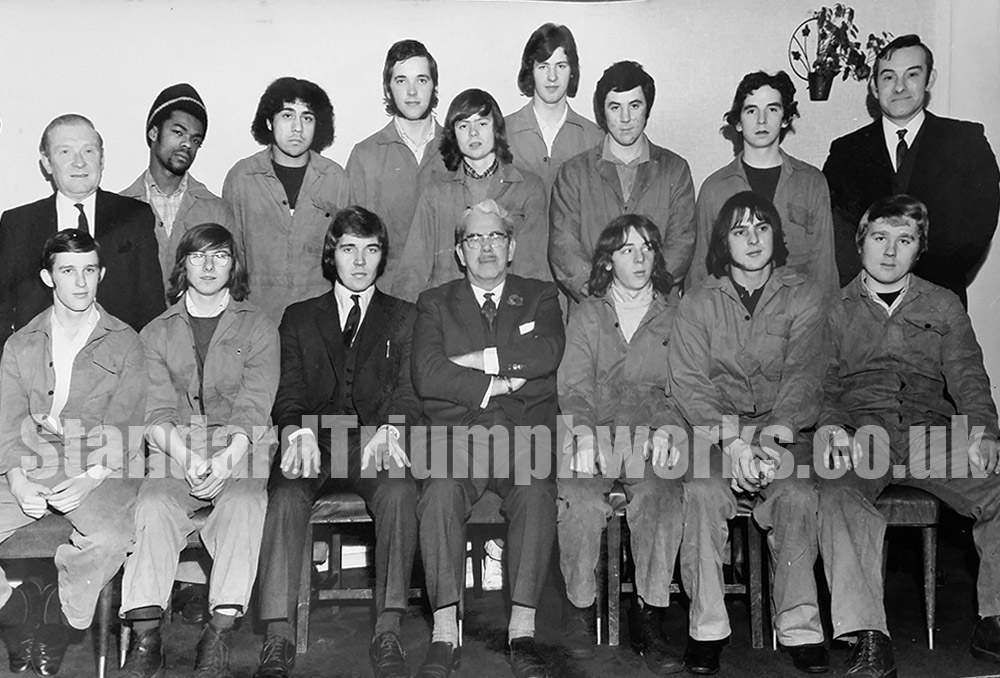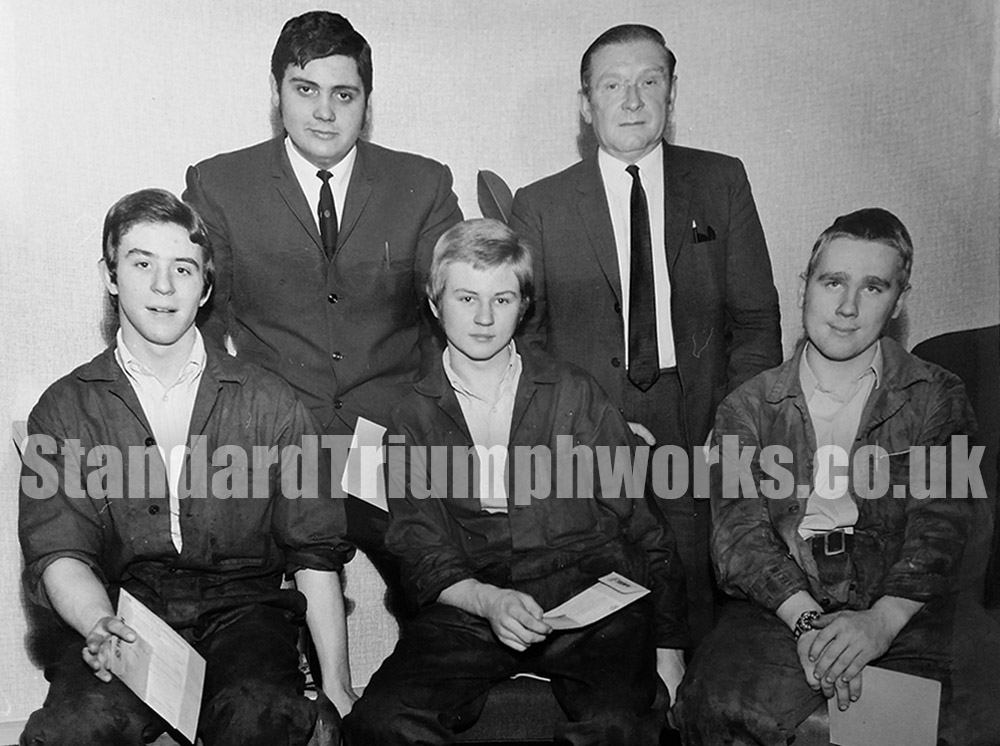 Finally another apprentice photo (below) sadly no date – but many of the characters appear in this presentation photo for Jock Murray.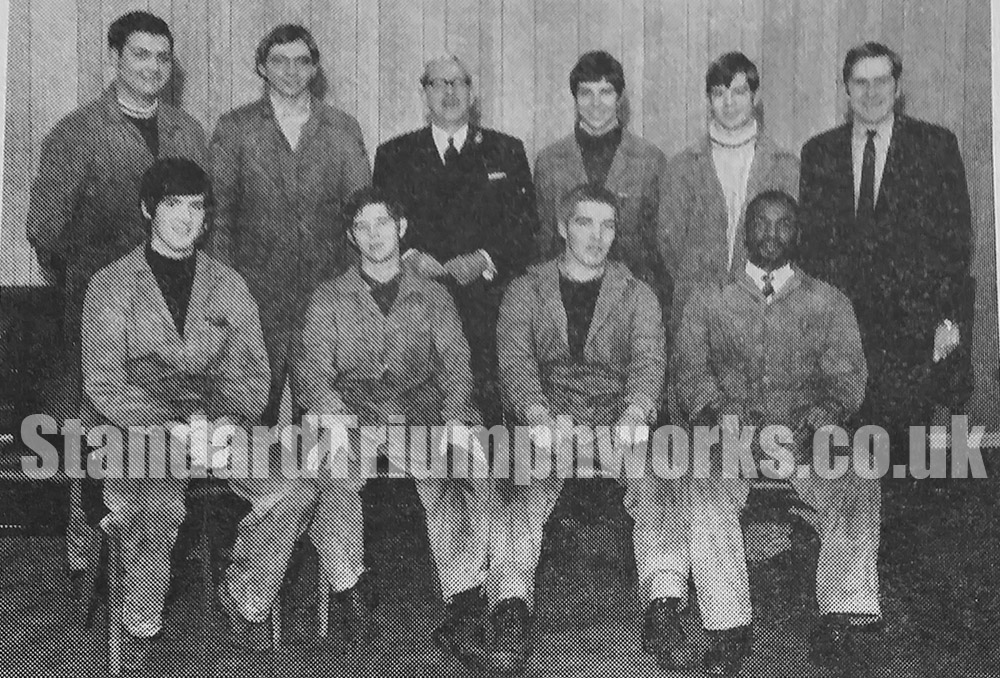 Company awards were made to several young men at London Depot at Western. Avenue, who gained success in passing their respective City and Guilds examinations.
Back row (I to r): Messrs. D. Hazelton, J. Golding, A. G. Brown, London Sales & Service Manager, R. Kerswell, J. Nicholls, B. S. Kirkham, Chief Receptionist & Training Officer.
Front row (I to r): Messrs. G. Osborne, S. Ingram, B. Laurence and M. Fagin.
In presenting the awards Mr. Brown stated he was most impressed with their dedication and interest and particular mention was made in respect of Mr B. Laurence, who obtained a pass with distinction, and Mr M. Fagin, who obtained his final certificate.