Mrs Betty Odgers, after nine years as a wages clerk at Fletch. South. received gifts for her baby.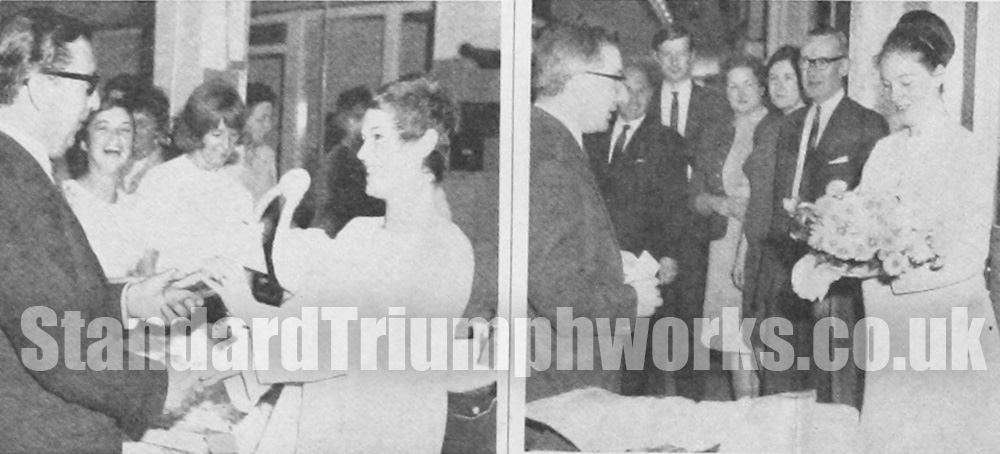 Mr. R. SeIvey, Wages Dept. supervisor. presented : carri-cot. blankets, eiderdown, babywear and nursery items.
Mrs. Irene Harrington Biddle (Right Photo) was with Mr. T. F. Ward and Mr. H. E. Miles in Engineering Department for over two years. Mr. T. F. Ward presented her with nursery gifts from her friends and colleagues at Fletch North.
ARCHIVE: December 1968