Bill Bateman (65), a fitter in Engine Assembly, Canley, retired after nearly 48 years of valuable service.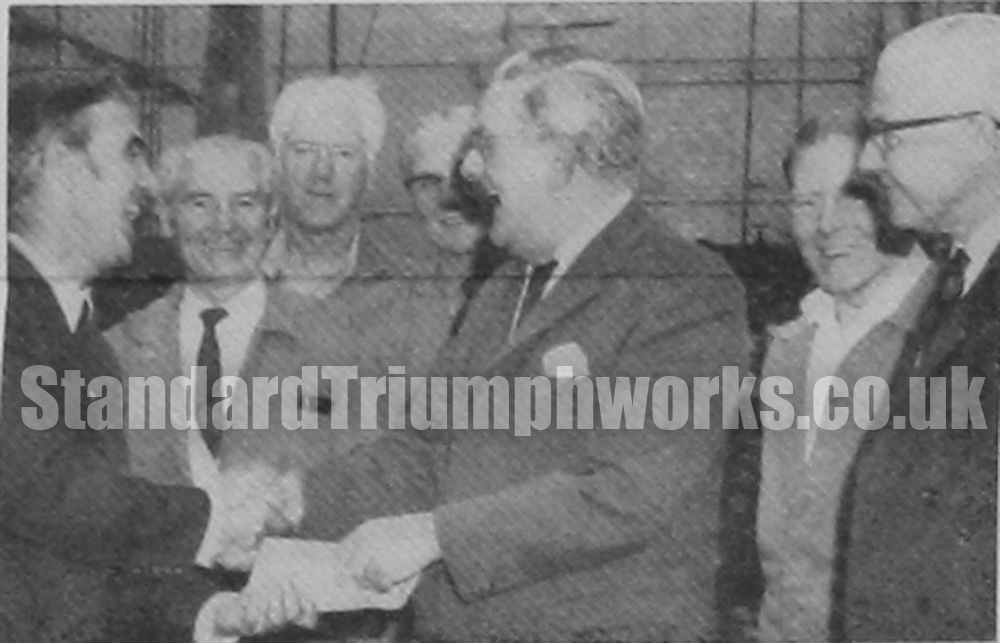 Bill started in 1925 on SLO4 engines in the old engine shop near 10 Stores.
His war-time work was at the shadow factory at Fletch. where he worked with Charlie Swain on boost fittings for aero carburettors.
After the war he moved back to Engine Shop until retirement. Mr R. Abbott, Superintendent, Engine Assembly & Test, presented Bill with a sum of money from friends and workmates. Bill lives with his daughter and son-in-law in Chapelfields.
ARCHIVE: January, 1973