A superb reaction to the recent Le Mans photos, so how about a couple more?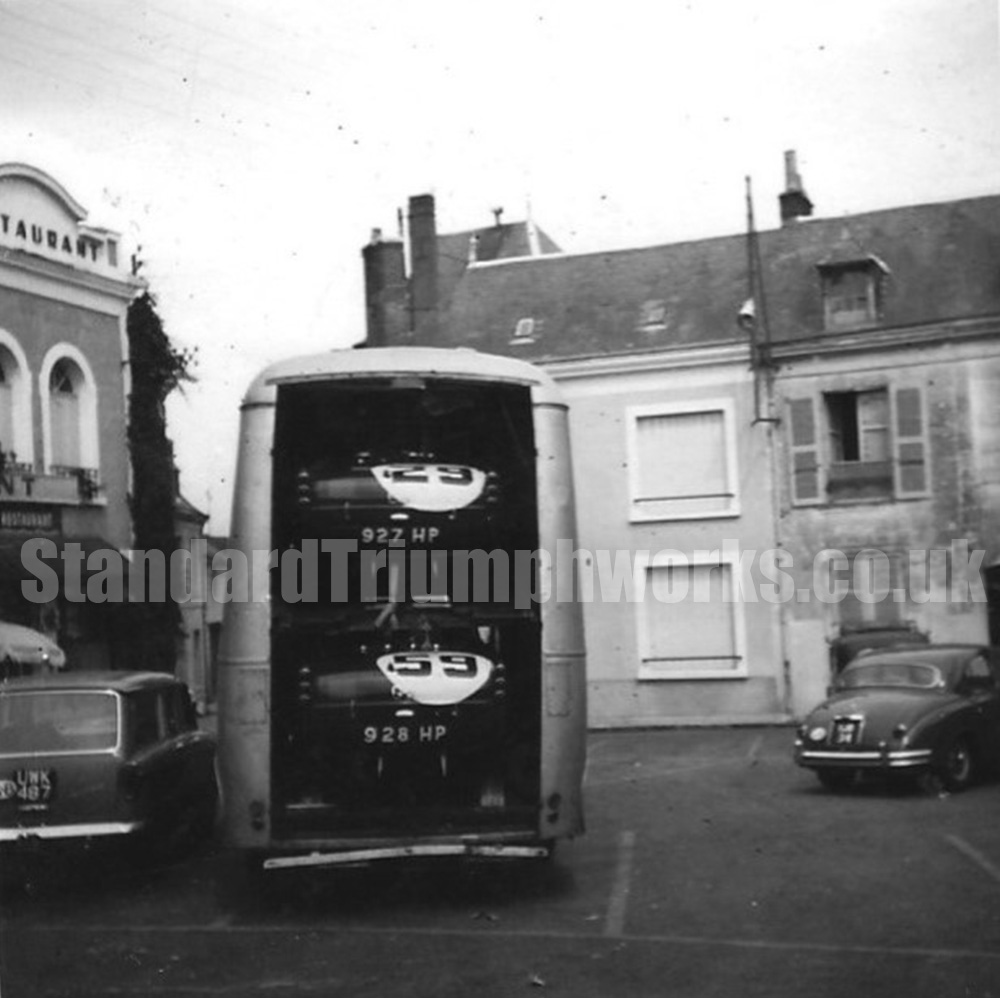 This first photo shows the Triumph TRS on the transporter at La Chartre.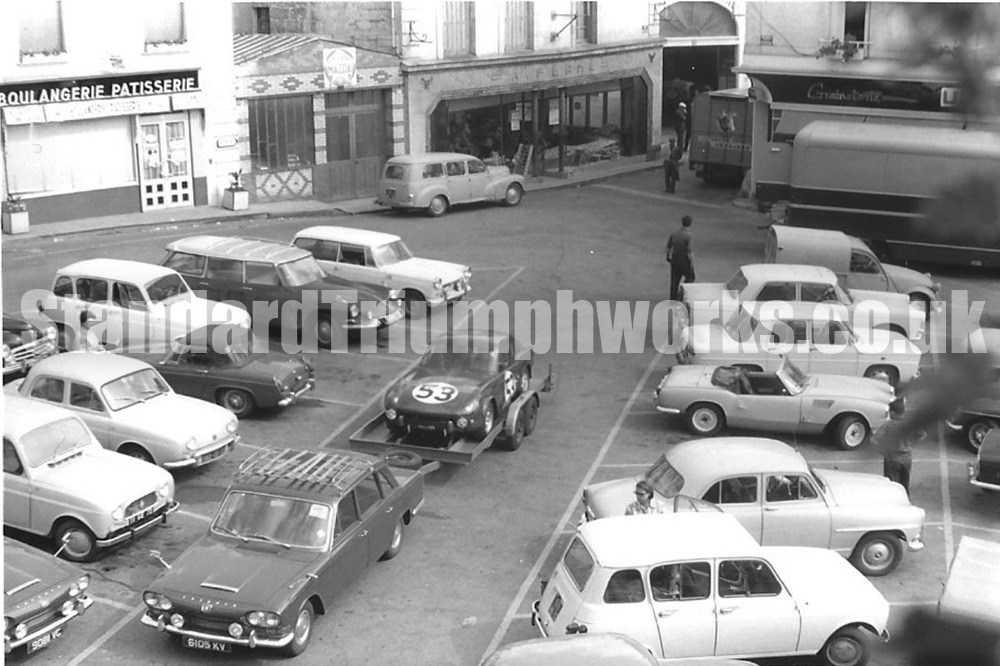 But sometimes Triumph cars were simply taken on open trailers!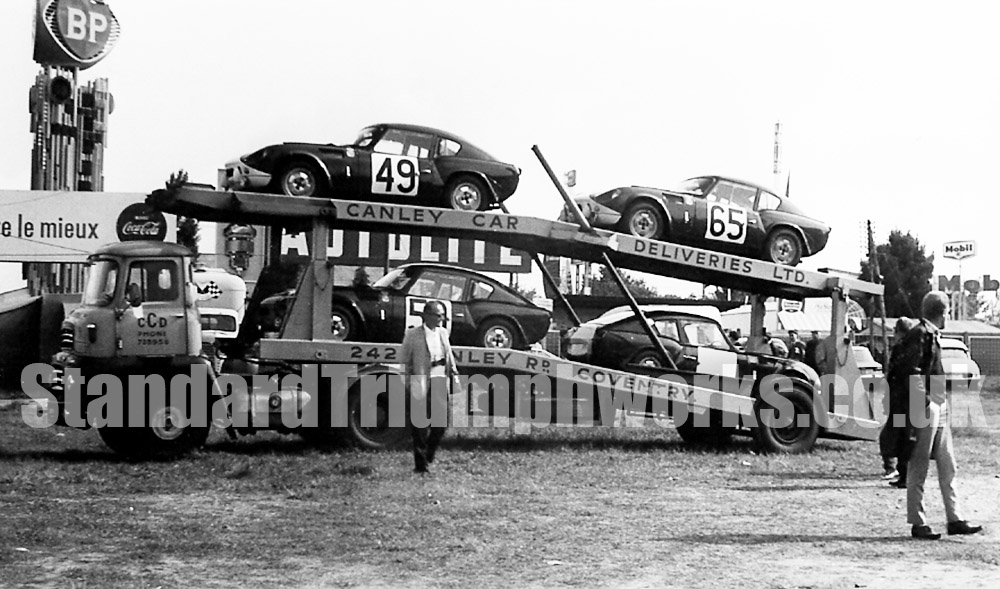 Here Canley Car Deliveries transporter taken at Le Mans with the works team cars.
and another…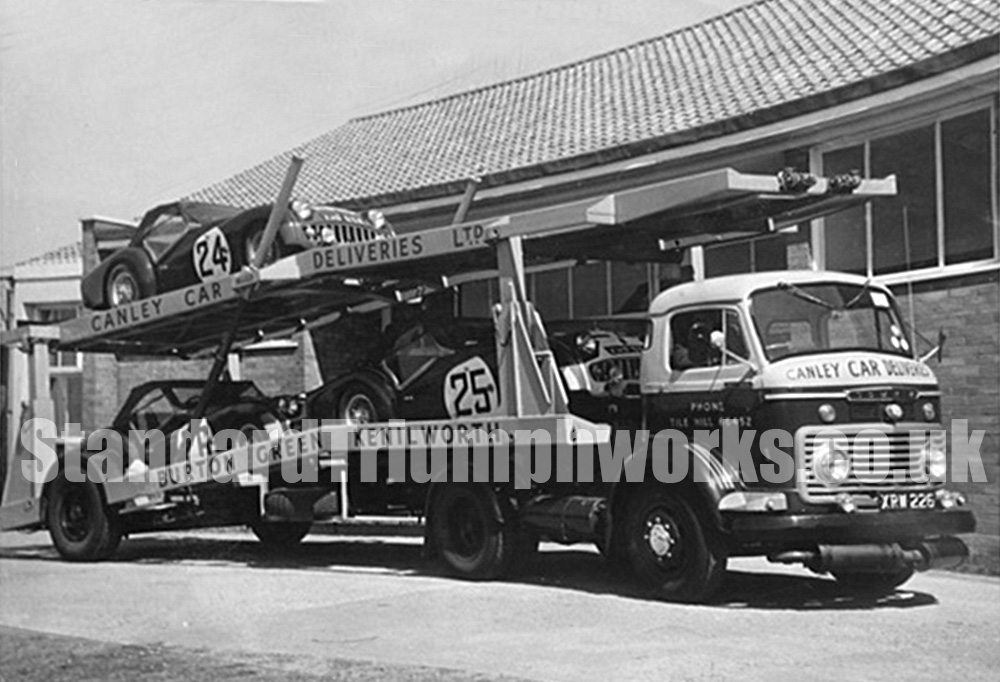 …and talking about Triumph at Le Mans here is a great photo from 1960 with the Triumph TRS cars. We think we recognise a couple of people here but wondered if anyone can too? As ever, if you can help – please get in touch. ED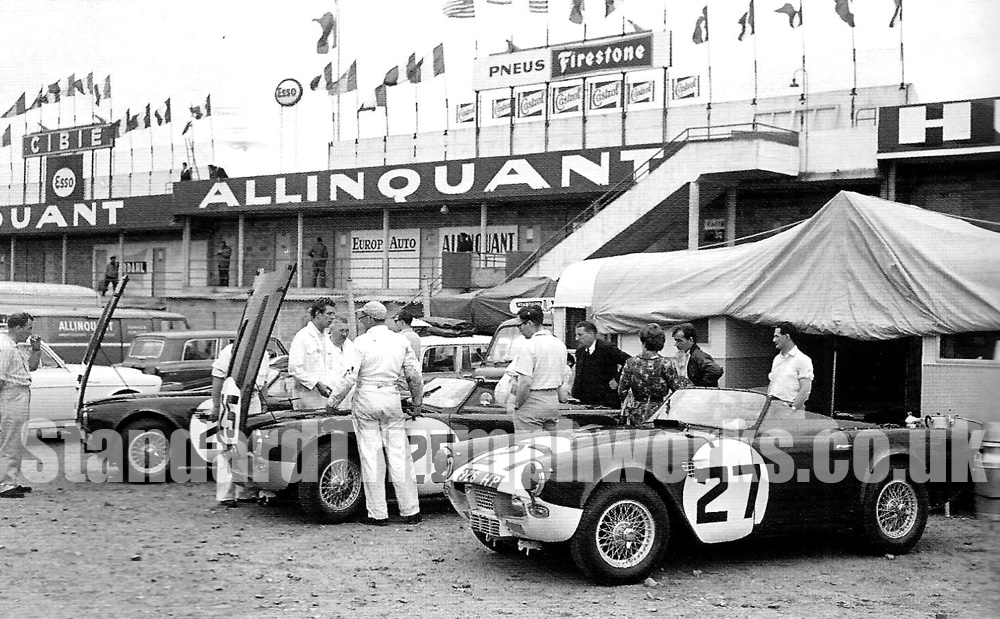 Read Dave Gleeds account Allesley to Le Mans HERE