Dated c1928/1930 this superb factory image shows the Standard Motor Co body assembly.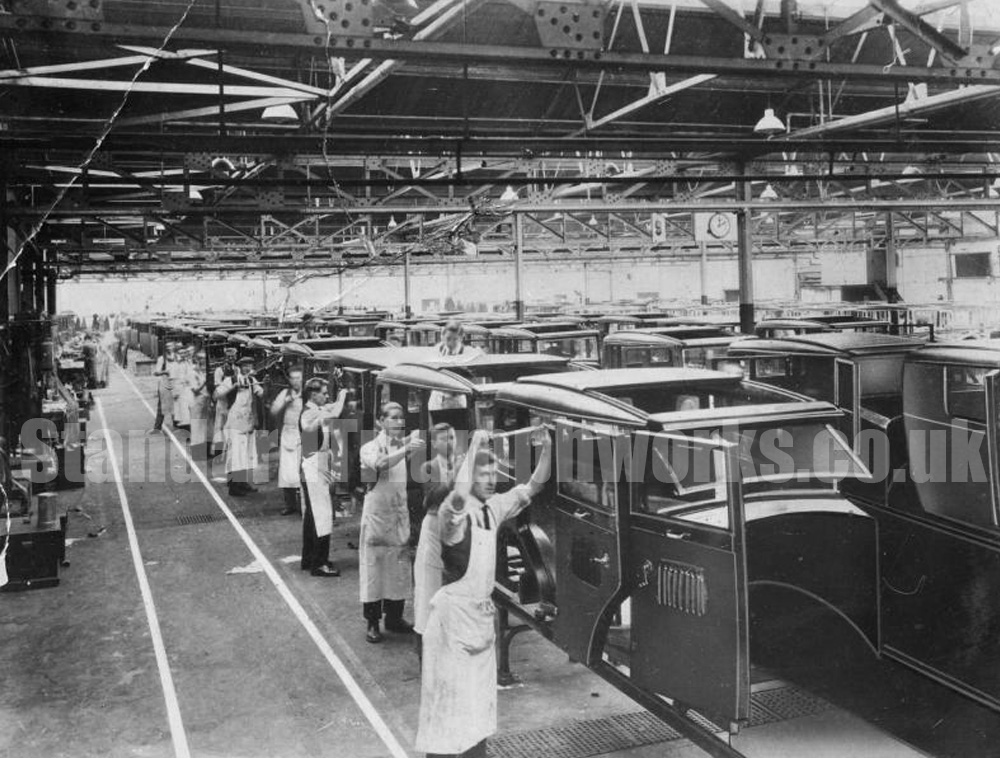 With very little info known about the pre-war Standards workforce – get in touch if you can help – the Standard name was put with Triumph, after Standard acquired the Triumph brand in 1945 and henceforth the company became Standard Triumph.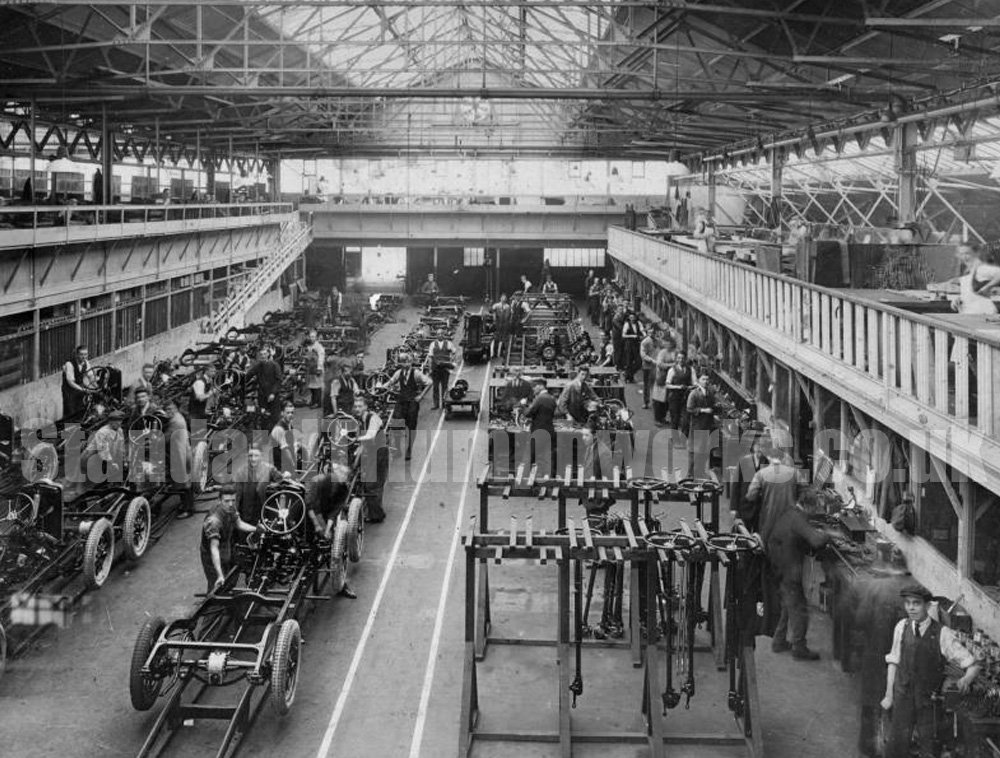 This second photo dates slightly earlier c1927 and shows the Standard Motors Assembly Shop at Canley.
The last Standard badged car was built in the early sixties, with the new small car the Triumph Herald being a Triumph instead of a Standard from 1959. Triumph was seen as a more progressive name, especially for the US market, where Standard – as opposed to "Setting the Standard" was seen merely as "Okay."
Despite the name changes many workers continued to call the works The Standard for many more years to come.