Following on from the article on the Phillips Trophy, we can see the two teams that took place in the final on April 30th, 1931.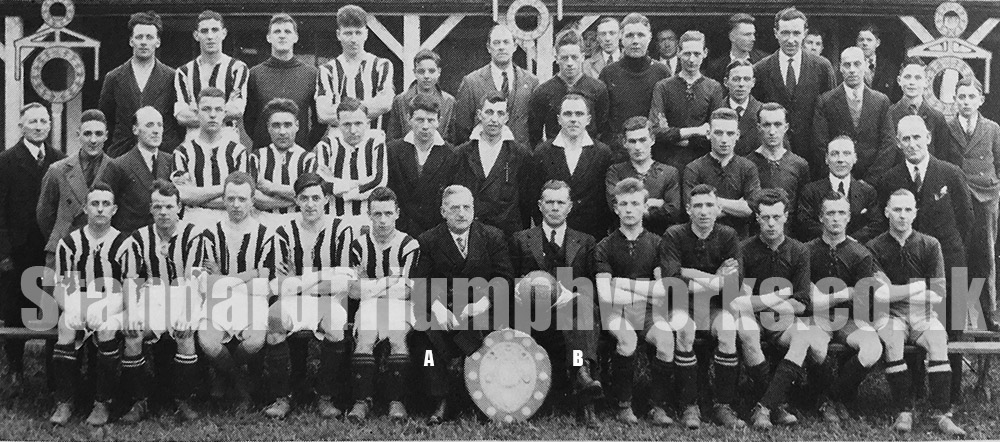 NOTE: The teams (A Machine Shop, Cash's Lane on in the stripes on the left and the Finishing Department, Canley in the dark strip are on the right) Only the team members are listed with A and B, marked on the photo, to determine the two key characters at the front.
"A" MACHINE SHOP, CASH'S LANE. 
Top Row: H. Smith, W. Castledine, H. Lawrence.
Middle Row: W. Barnett, W. Curry, C. Brooks, H. Slater, J. Varney, C. Stafford.
Bottom Row: E. Moseley, H. Sutton, W. H. Smith, T. Beaman, S. Tarrant, Mr. S.O. Beaumont. (Marked A)
FINISHING DEPARTMENT.
Top Row: J. Millard, L. Ansell, S. Armstrong.
Middle Row: S. Carter, F. Monk, A. Warwick,  W. Whitehead, J. Grady, W. Clarke. Bottom Row: Mr. G. A. Phillips, F. Cramp, W. Harban, N. Bass,  G. Trivett, F. McGowran.