A fantastic photo – I may have to stop using the word 'fantastic' so many times – but look at this remarkable image…

It depicts the first TR7 to be made at Canley – with the heading "Good Day Sunshine" referring to the first bright yellow TR7 to come off the production line at Canley.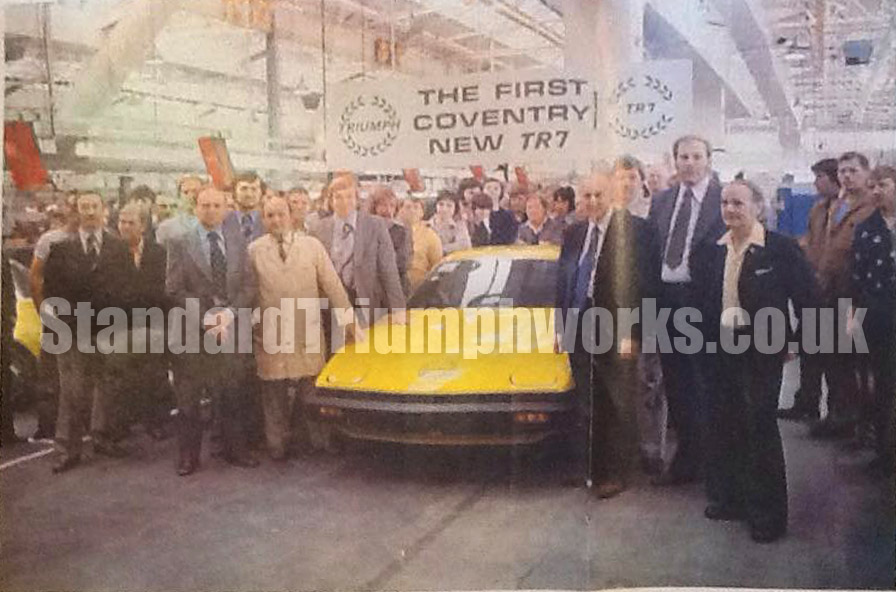 The accompanying text reads:
"As the first golden yellow TR7 rolled off the Canley production line it brought a glint of sunshine to the Coventry plant where the TR line was born, bred and groomed to become world-respected sports thoroughbreds.  But the TR number 7 had always been missing. Until Monday, October 2, the exact day, designated five months in advance, for the re-launch of the car … the day on which Canley workers proved that the British motor industry COULD deliver the goods on time."
Interesting text. Was this a dig at Speke, Liverpool or the motor industry in general? No year date on the article however with the reference to the day and month we can calculate it was Monday, October 2nd, 1978.
We can also name one of the people – Vic Ellis, he is standing next to the TR7 with the blue tie. A manager Vic, spent his time both at Canley and Speke factories. Vic was Production and Plant Engineering Manager.
UPDATE – Additional Photo: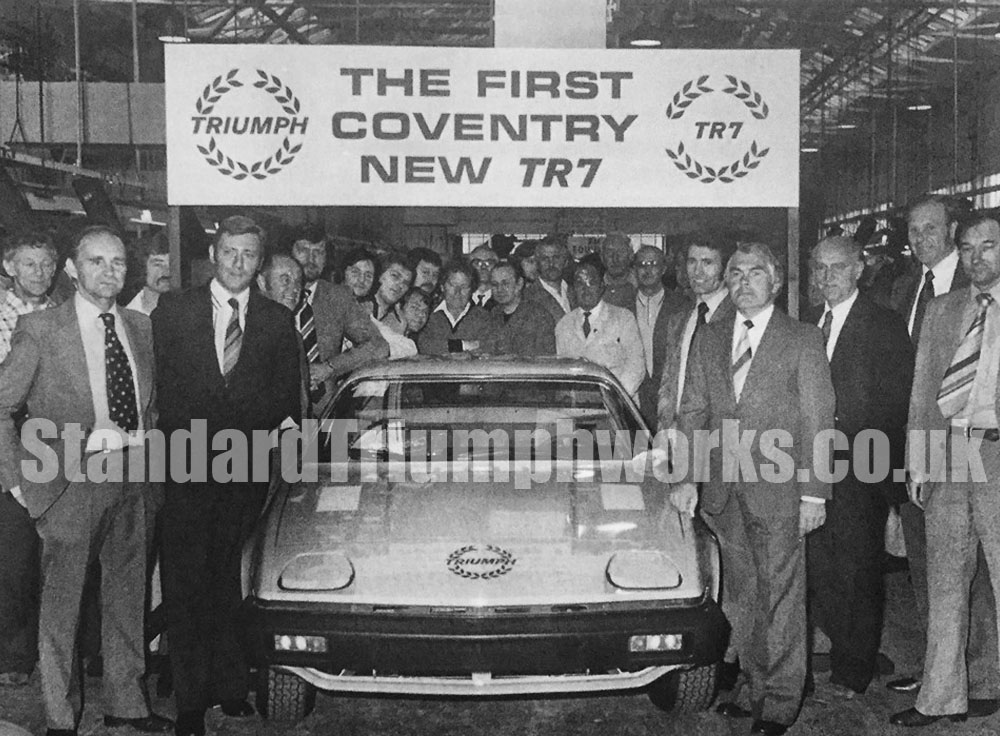 On the left of this picture is Gordon Hook (Foreman, 21 shop; Production Manager)
…and the car still exists. Here it is: