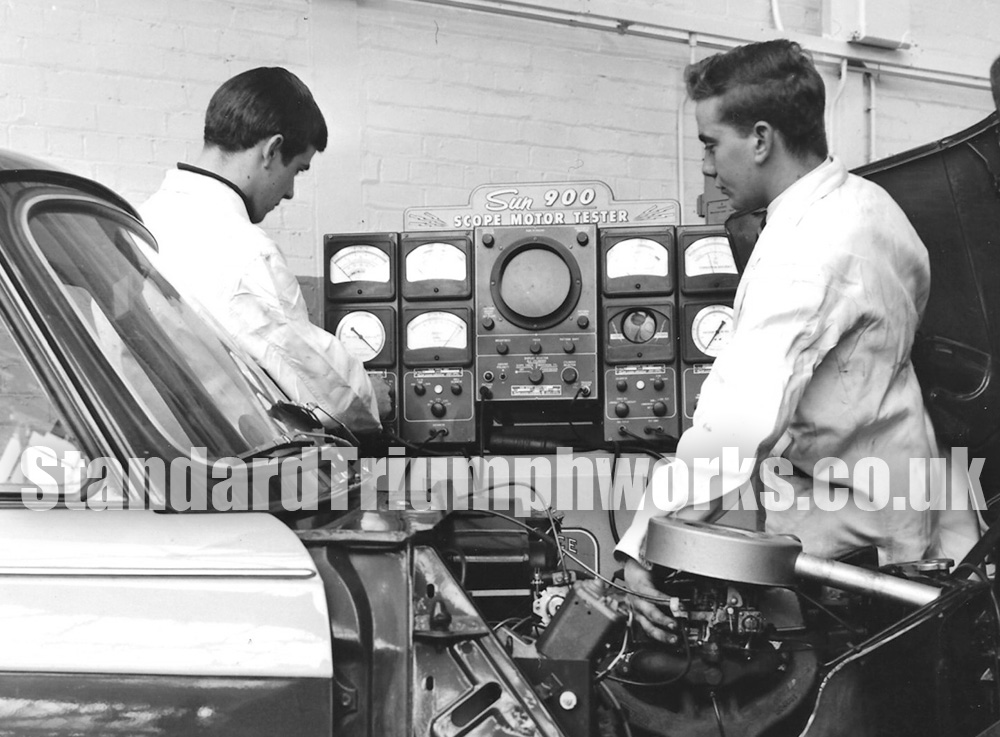 Standard Triumph entered a team in the Coventry Apprentice Association annual sports and came 9th out of 20 teams.
Although we were not as successful as we would have liked, several apprentices did extremely well. Jim Barber came in a very close 2nd in the Junior 440 yard race. L. Temel ran well to finish 3rd in the Junior 80 yd. event. Ernie Jones had a clear lead in the 120 yds. hurdles when he stumbled and almost fell, but he recovered and managed to get 3rd place. M. Rollings, a junior, did well to gain 2nd place in the Discus Throw. E. Eve and J. McGhie came fourth and sixth in the 1 mile walk.
A very praiseworthy effort as the 1st and 3rd home were experienced and well-known walkers. Our light weight tug-of-war team were magnificent against much heavier opposition, and came 4th. Other useful performances were put in by J. Young, Arthur Oldroyd, V. Shiner, Mick Hodder, Geoff Roston and R. Benton. In the cycle event, Martin Cox put up a great effort to come 3rd in the 5 mile cycle race.
ARCHIVE: September, 1962
UPDATE:
It was me, I don't remember seeing this paper cutting before. I had won the mile running race at the Standard Triumph sports day and won a Brownie 127 camera! Gordon Parham entered me in the one mile race at the Coventry apprentice sports, I pulled out halfway through preferring to concentrate on the bike race.
I was up against some good sprinters, so I was quite pleased with the result.
The apprentices I remember in the article are Jim Barber, who lived in Cannon Hill road. Ernie Jones was a toolmaker.
The tug of war team, Arthur Oldroyd, Mick Hodder and Geoff Roston were all tinsmiths.
Martin Cox