Fascinating photographs from a Standard Triumph staff evening c1947.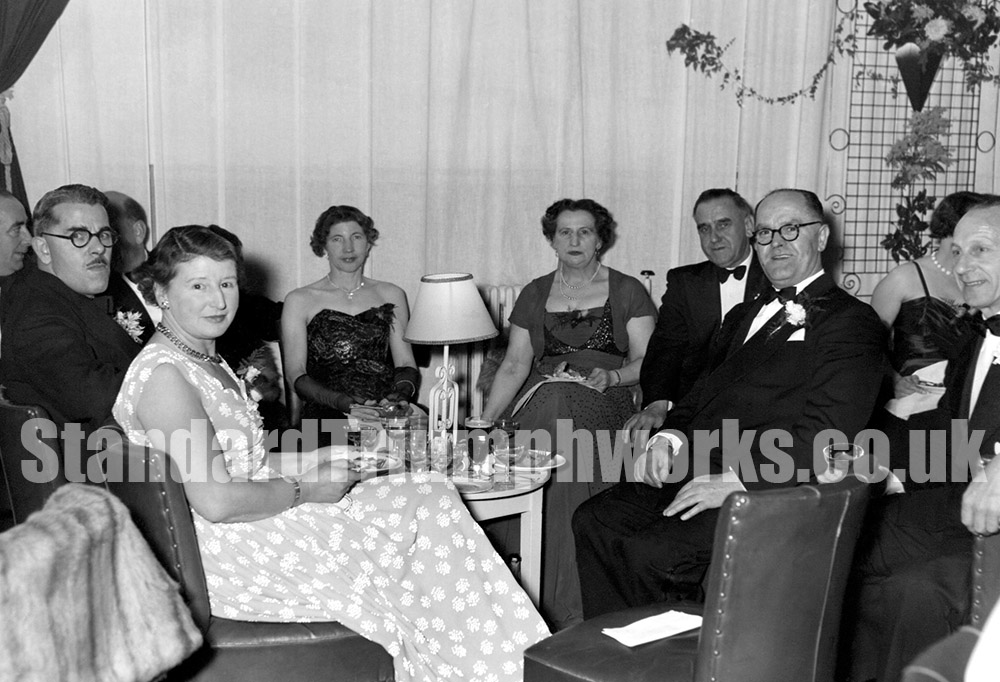 Possibly related to the Golf club, we can identify a couple of faces here. Cropped on the left in the background is Rate-Fixer Alfred Edwards. Next looking towards the camera is A.G. (Jock) Brown and his wife Gladys. We do not know the two middle ladies however the one on the right, of the two, could be the wife/partner of Freddie Troop, who can be seen in the background looking at the camera. The next two gentlemen are currently unknown.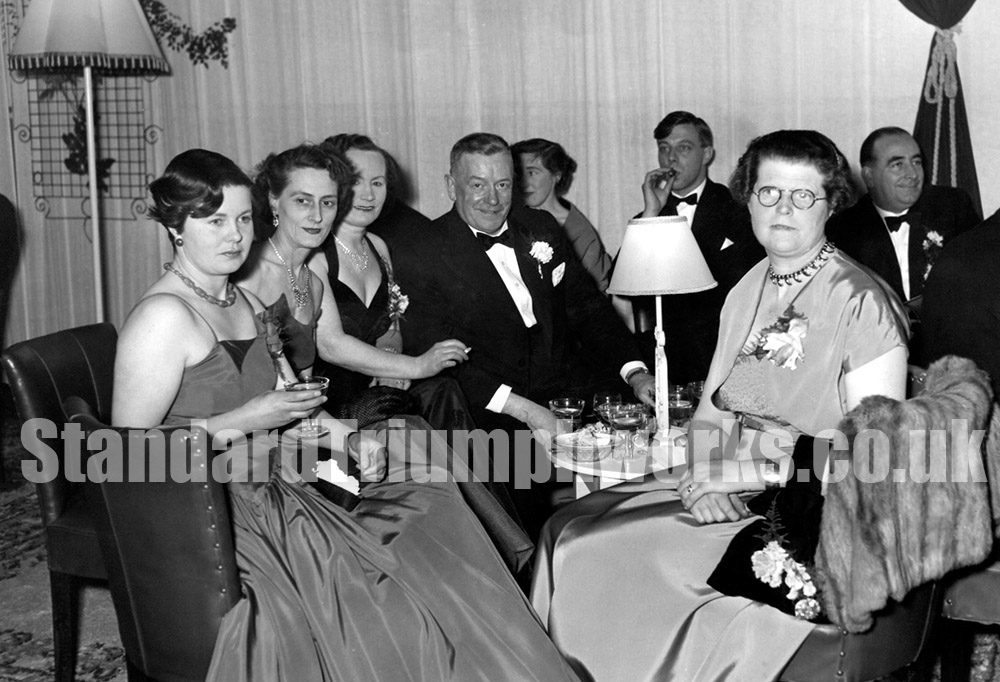 The next photo pans to the left of the original photo as Alfred Edwards can now be seen more clearly on the right. At present, all other faces remain unknown. Can you help?
UPDATE Bottom Photo: Arthur Sherratt (centre of pic, looking towards camera) – Submitted by Morley Faulkner
From the links on the site relating to Arthur Sherratt, we believe Mrs Sherratt is the lady on the right.