A fabulous photograph with senior management at the Standard Motor Company dated c1930.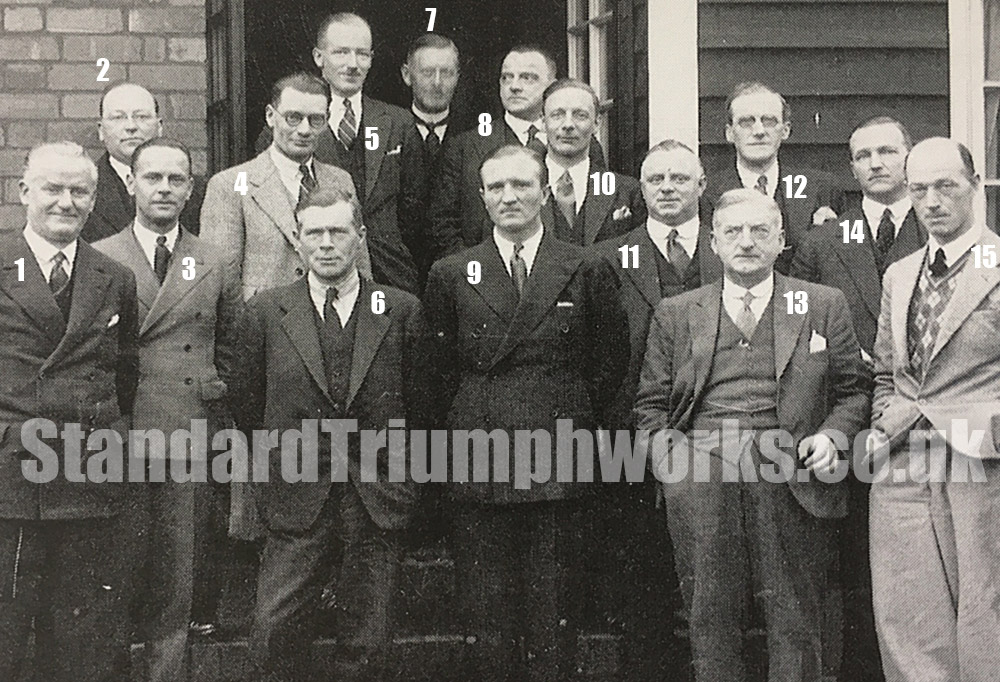 We would like to put names to all these faces and would really appreciate any help you can give – even a suggestion may help. We'll call back and amend this page with any comments to possible names. Thank you.
4 (Suggested) Alan B Hill
Publicity Production. Retired 1961 after 33 years with the company. Started as Advertising and Publicity Manager in 1928. First editor of Standard and Standard Triumph Review
9. Sir John Black
14. Edward (Ted) Grinham
Standard's Technical Chief 1931.