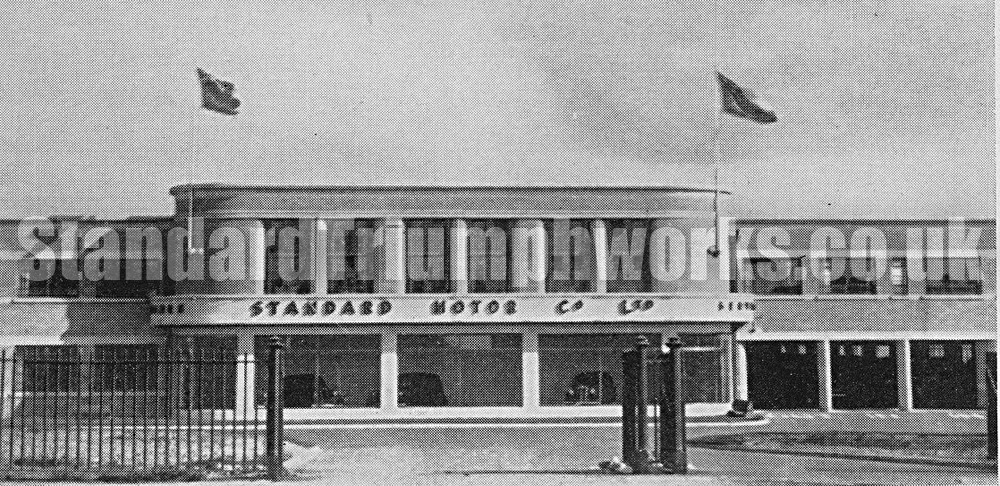 Did you work at the Standard or Triumph – at Canley, Radford, Banner Lane, Northey Road, Allesley, Tile Hill, Western Avenue (London), Bordesley Green (Birmingham), Speke (Liverpool), Berkeley Square (London) or any of the associated sites/companies associated with Standard Triumph? If so, we'd love to hear from you to build a database of names associated with the Standard and Triumph company. Read More HERE.
List of Names (Surnames First)
There are 150 names in this directory beginning with the letter D.

LATEST POSTS

If you feel inspired by this website, you can donate to it.
By donating to the site you will help with the maintenance, hosting and the upkeep. Thank you
Alternatively, take a look at our Triumph Herald Book, documenting the launch of one of Triumph's most popular cars. Sales from this book are supporting this site.
We'd love you to help with the archive. Send any details in, or contribute to the site regularly. We love to hear the everyday stories that, without you, will be lost. Email us today.
We are currently looking for sponsorship for this website, to enable further development of the archive, to cover costs and future initiatives. If you would like to get involved, please get in touch, we'd love to hear from you – please email: iwas@standardtriumphworks.co.uk